Dear Parents & Guardians, On Monday, December 6, 2021, Walnut Grove R-V School District was notified that two individuals at Walnut Grove Elementary have tested positive for COVID-19. Walnut Grove R-V has notified those who were indicated as having been in close contact with the COVID-19 individuals. Unless you were called by a school district official or the Polk County Health Department, your child has not been identified as a close contact. In order to respect and protect our students' right to privacy and HIPAA rules, we will not disclose any other identifiable information about the individuals. Please contact superintendent Dr. Adam Willard if you have any questions at 417-788-2543 or by email at
awillard@wgtigers.com
.
The Tigers and Lady Tigers will be playing here at home this evening against the Sheldon Panthers. Games begin at 5:30pm. There will only be Varsity girls followed by Varsity boys. Come out and cheer on your Tiger teams !

Congratulations to our November Leaders of the Month!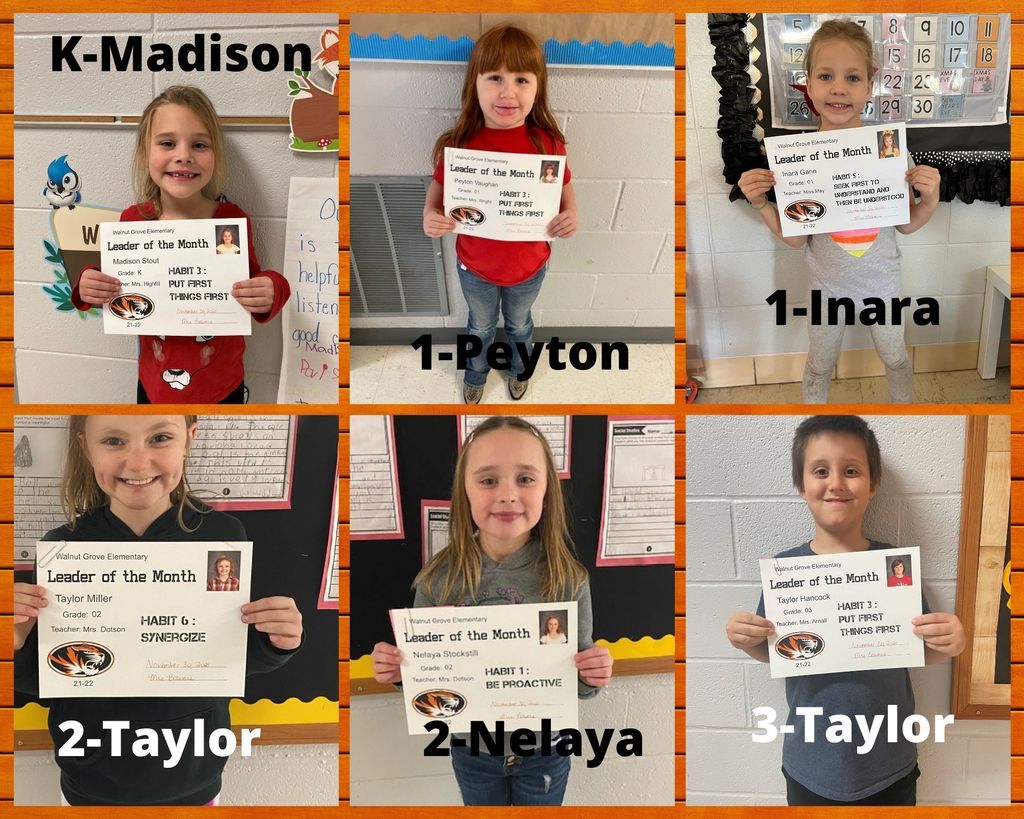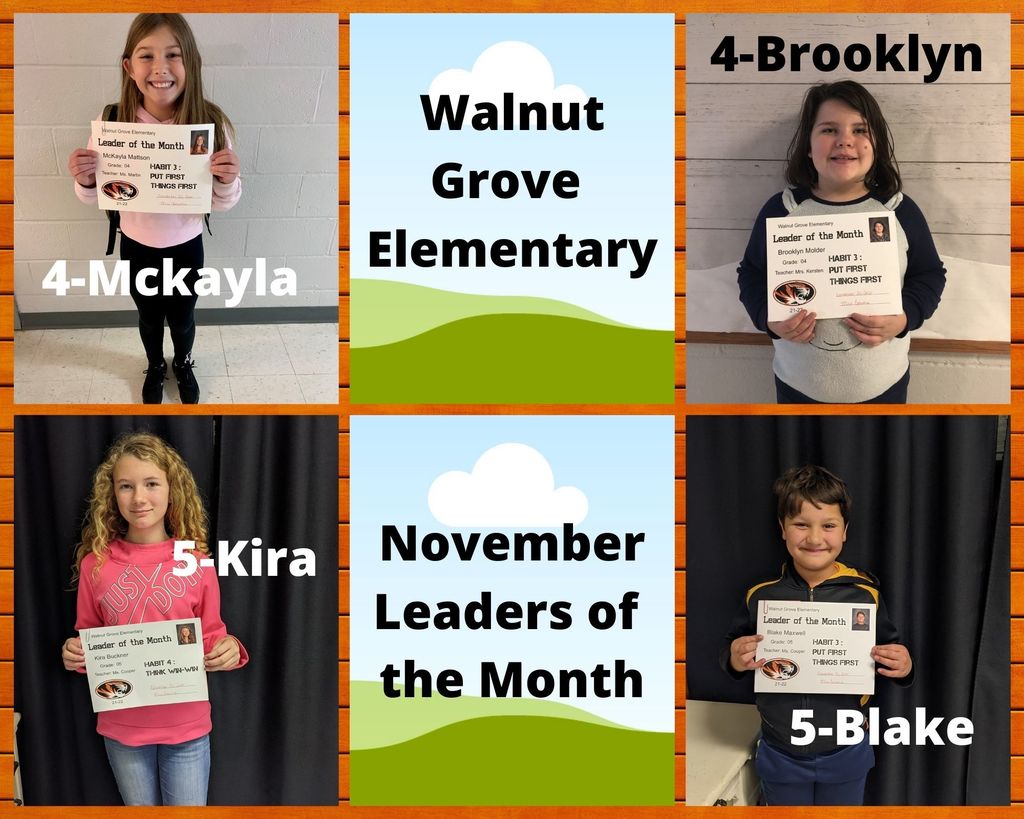 December Breakfast and Lunch Menus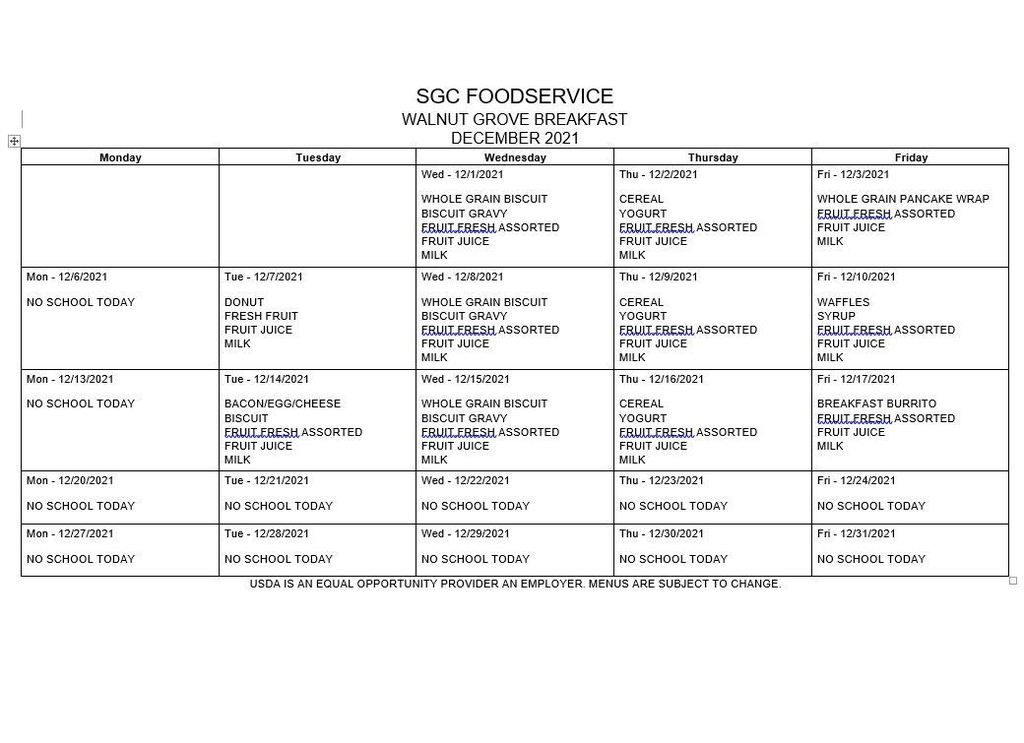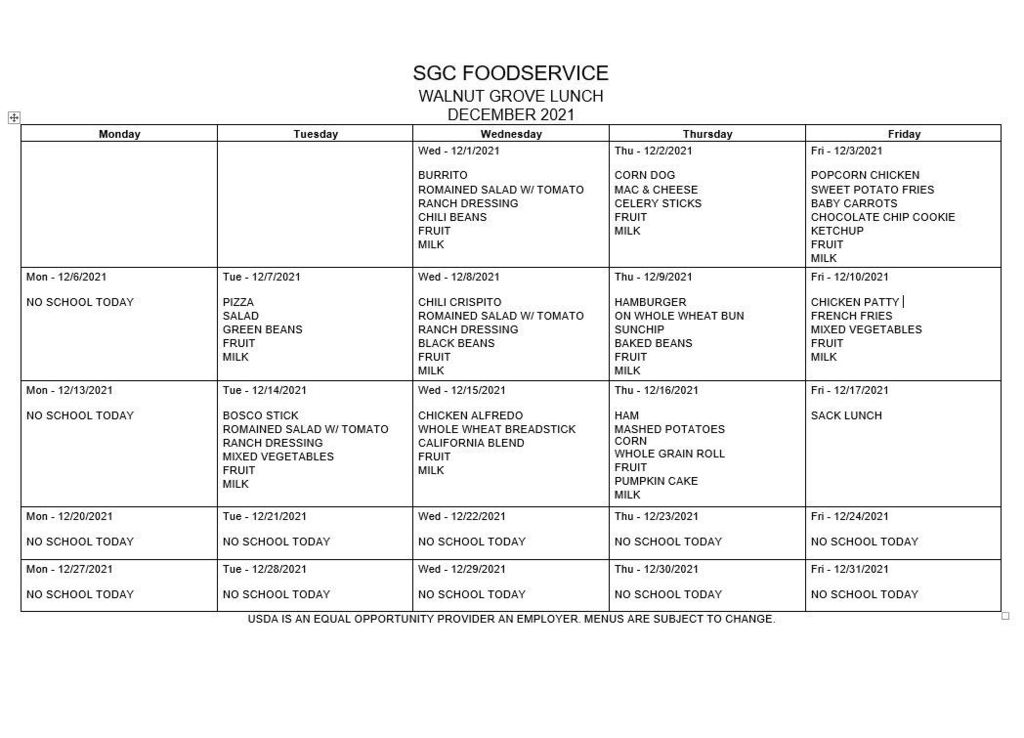 JH Boys basketball PCL Champions T-shirts are available to purchase for $10 each sm-XL (extended sizes available for extra charge.) Text your order to 417-872-6486 by Tuesday November 23 at noon.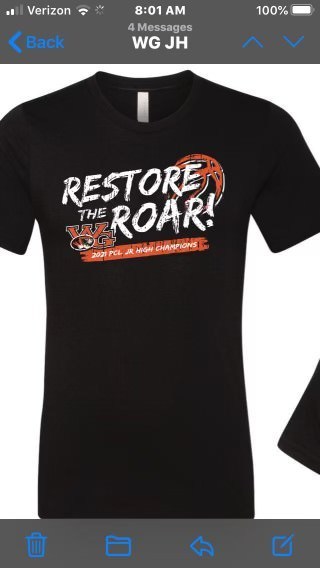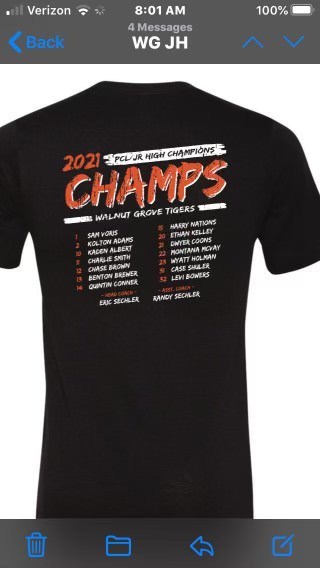 ATTENTION FORMER WALNUT GROVE GIRLS BASKETBALL PLAYERS: The Missouri Sports Hall of Fame is inducting the entire program coming up on Tuesday, Dec. 14 in Springfield. Every former player and coach in attendance will receive a plaque with their name engraved and also will be invited on stage, where the Hall of Fame will announce you by name for your due recognition.   The Hall of Fame also would like to mail invitations to each former player, and several players from different eras are reaching out for addresses. You can contact the Walnut Grove High School office at 417-788-2543 for information. Address information can be forwarded to Denise McPhail
dmcphail@wgtigers.com
or Deana Creed at
dcreed@wgtigers.com
.  For groups that want to sit together, they offer a table of 8 for $400, and it can be expanded to a 9- or 10-top. Please contact the Hall of Fame's Kary Booher at 417-241-1551 or 
booher@mosportshalloffame.com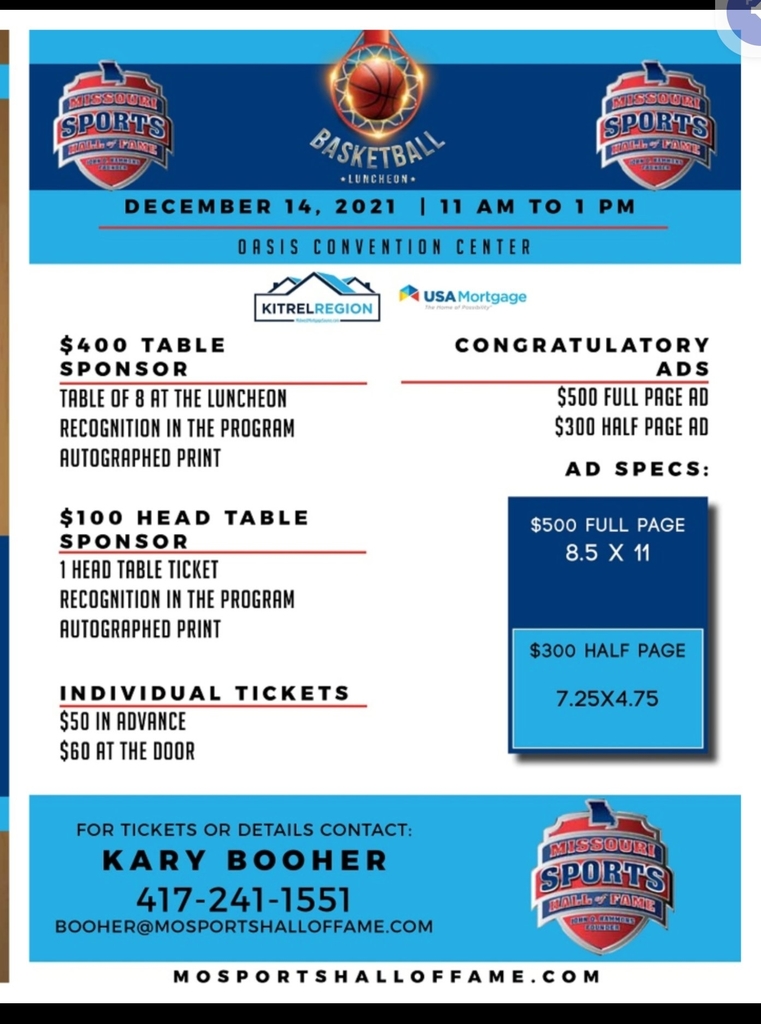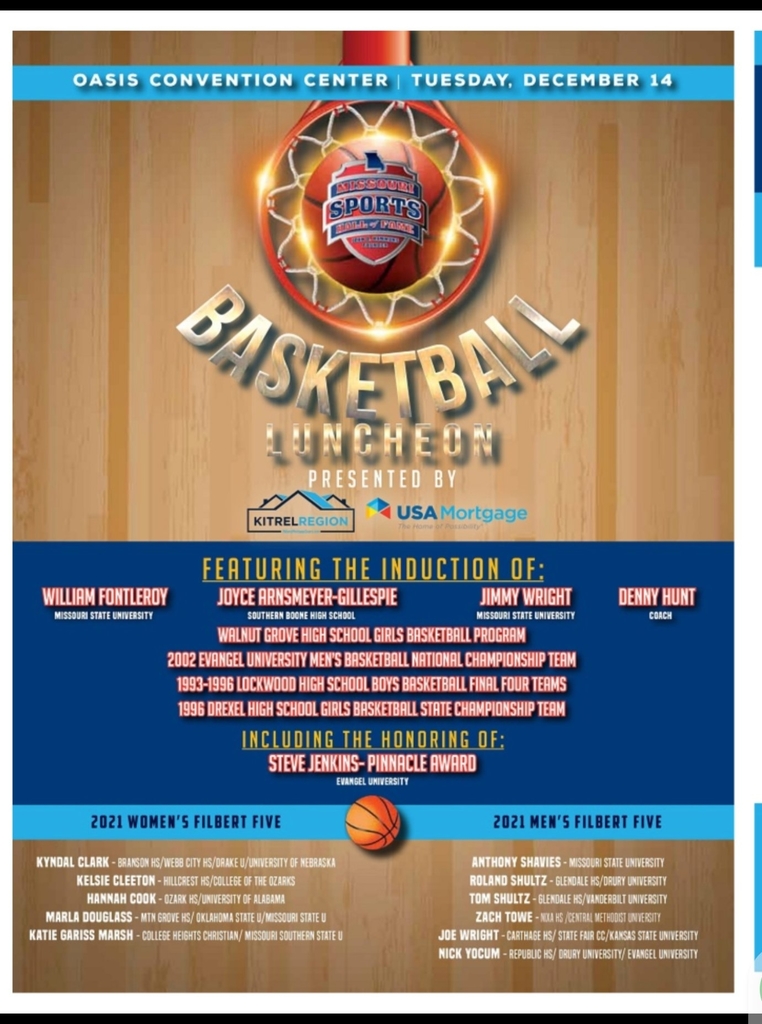 It's with great excitement that we would like to announce the following news!! Our very own Walnut Grove Lady Tigers basketball program is being inducted into the Missouri Sports Hall of Fame!! The induction ceremony will take place at the Oasis Hotel & Convention Center in Springfield on December 14th, 2021, at 11:00am. There will be more information coming out in the coming days regarding the event. This is a great and well-deserved honor for the Lady Tiger program. Congratulations to all current and former Lady Tigers, coaches, managers, parents and the entire Walnut Grove community!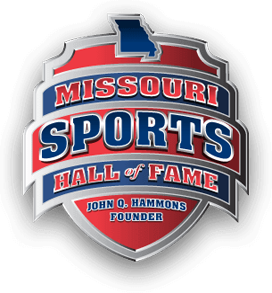 The boys and girls basketball teams will both be competing in the Morrisville Tournament from November 29th through December 4th. The boys team will be the #8 seed and will open vs. Ash Grove on Monday November 29th. The girls will be the #3 seed and will also open on November 29th vs. Bradleyville.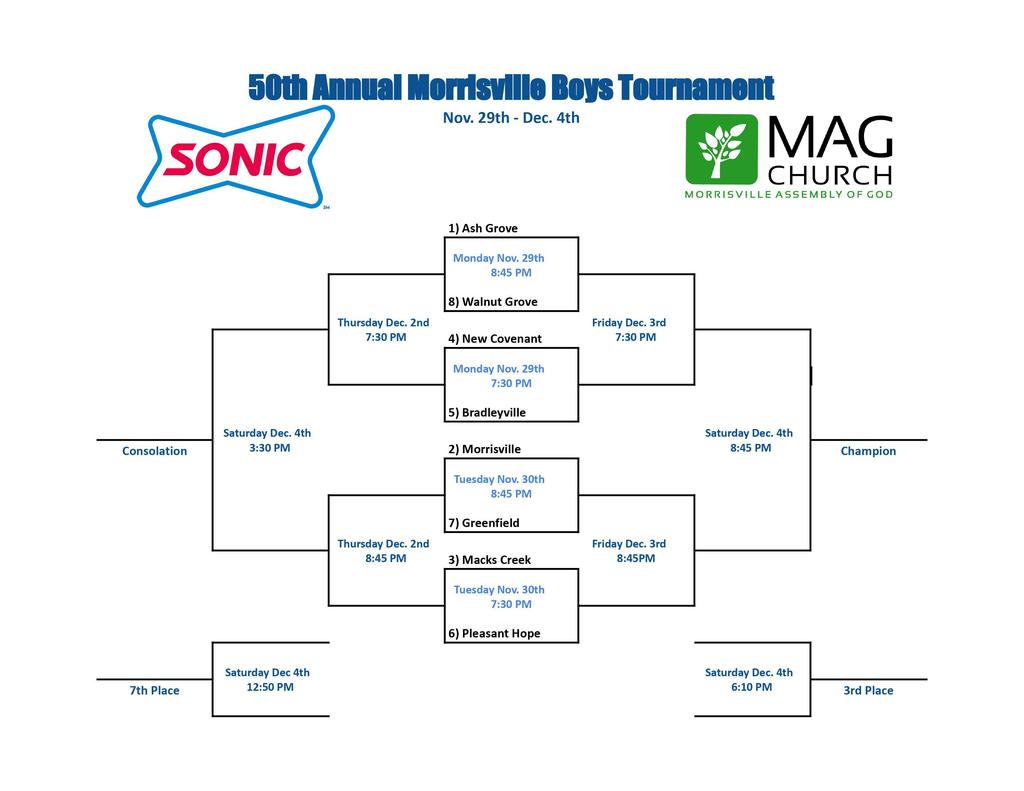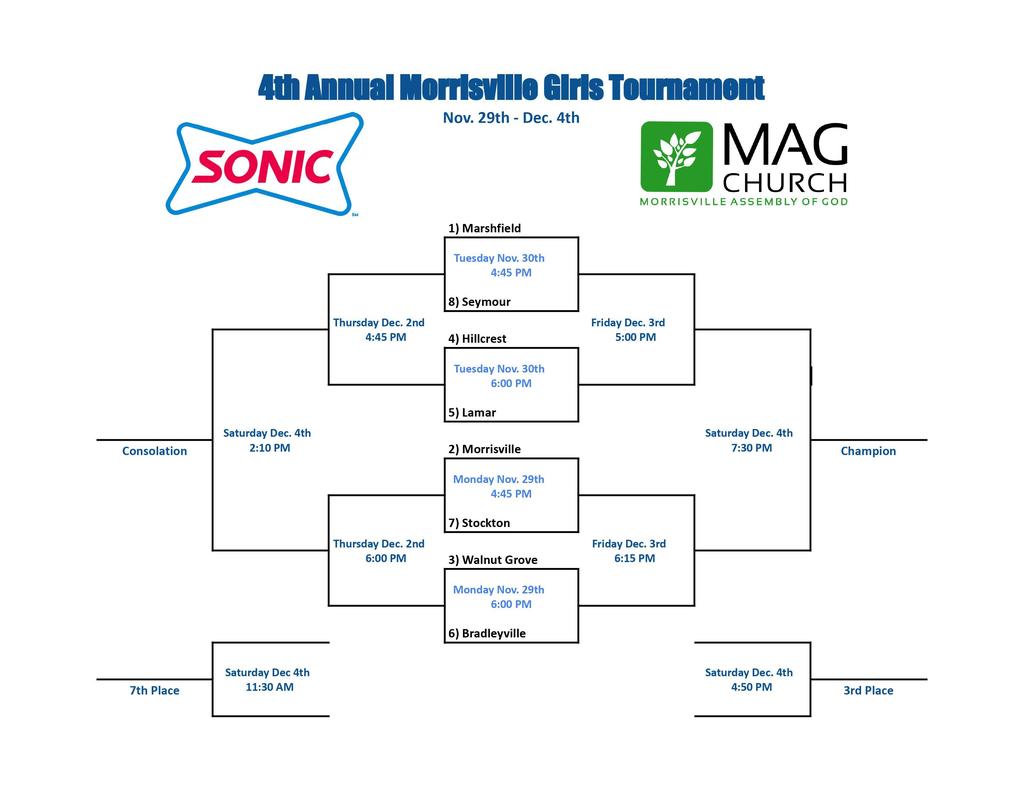 Every year students and community members bring in money to help local families have a better Christmas. The money helps purchase clothes, food, and presents for families in Walnut Grove. Please help us raise money to help these families!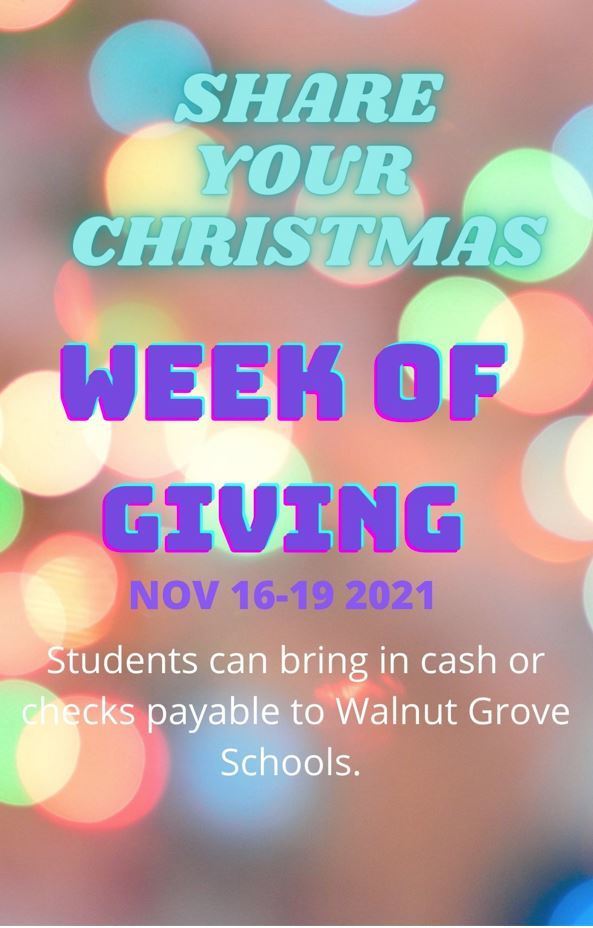 The Tigers basketball team will be playing in the Billings Jamboree this evening. Games begin at 6:00pm. The Tigers first game will be at 6:40pm. *In the spirit of giving, admission to the game is a canned good*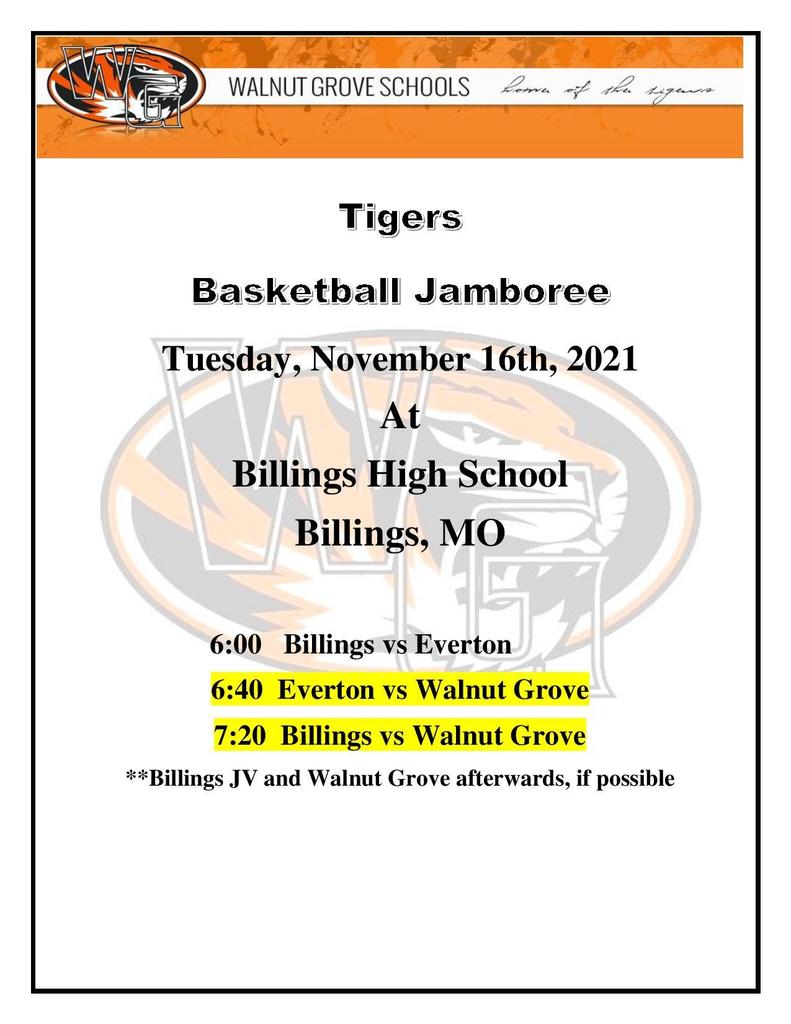 The Senior class is selling Shakespeare's Pizzas again this year. These 12" pizzas come in 9 different varieties and go straight from freezer to oven. Each pizza is $12. You can place an order with any member of the Senior class and if you don't happen to know one just contact the High School Office and we can help you place an order. Orders are due by November 30th and will be delivered on December 15th. Help support your Senior class and have a great pizza while you are at it.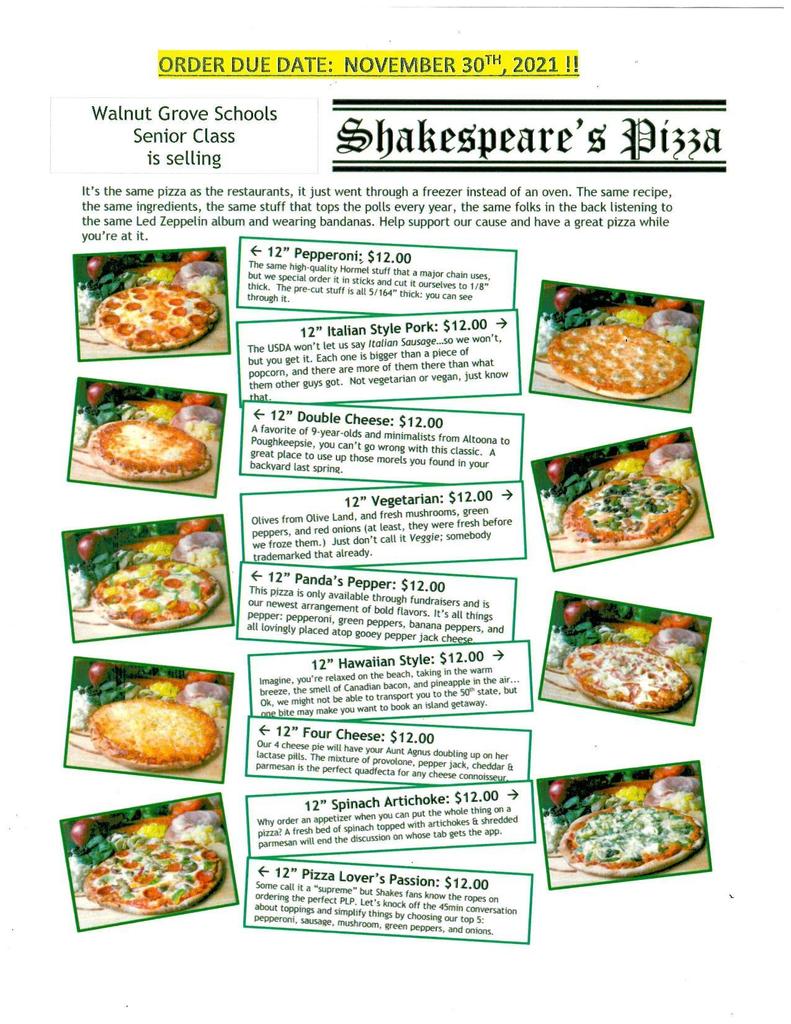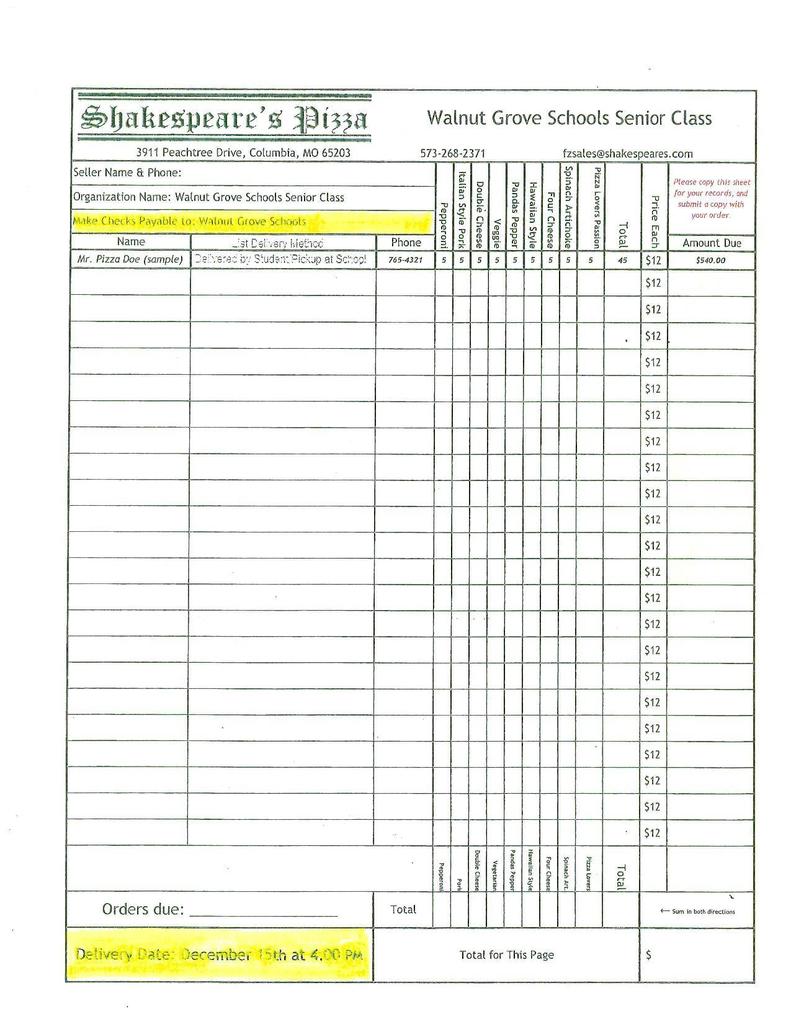 Congratulations to our October Students of the Month. We would also like to say Thank You to Cactus Ridge Cafe for providing lunch for our Students of the Month.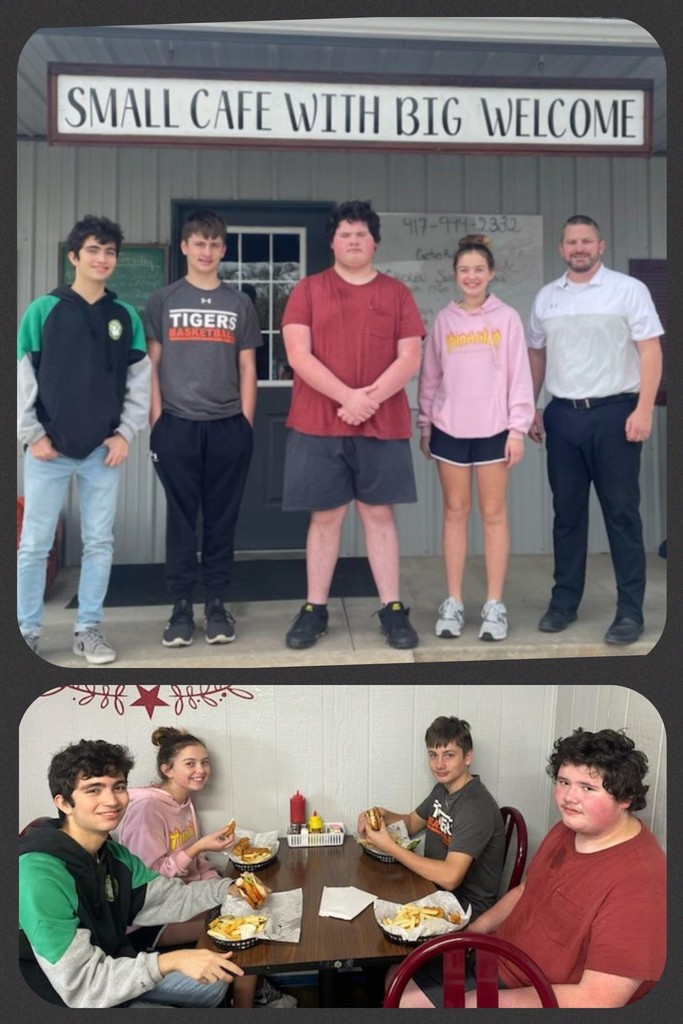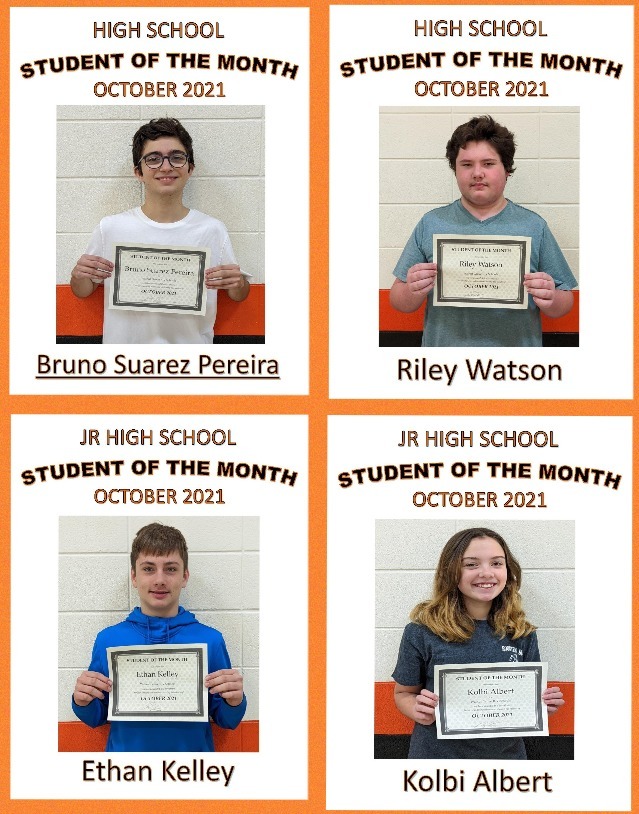 Sergeant Melahn from the United States Army came to the Elementary today to read and visit with our students on Veterans Day!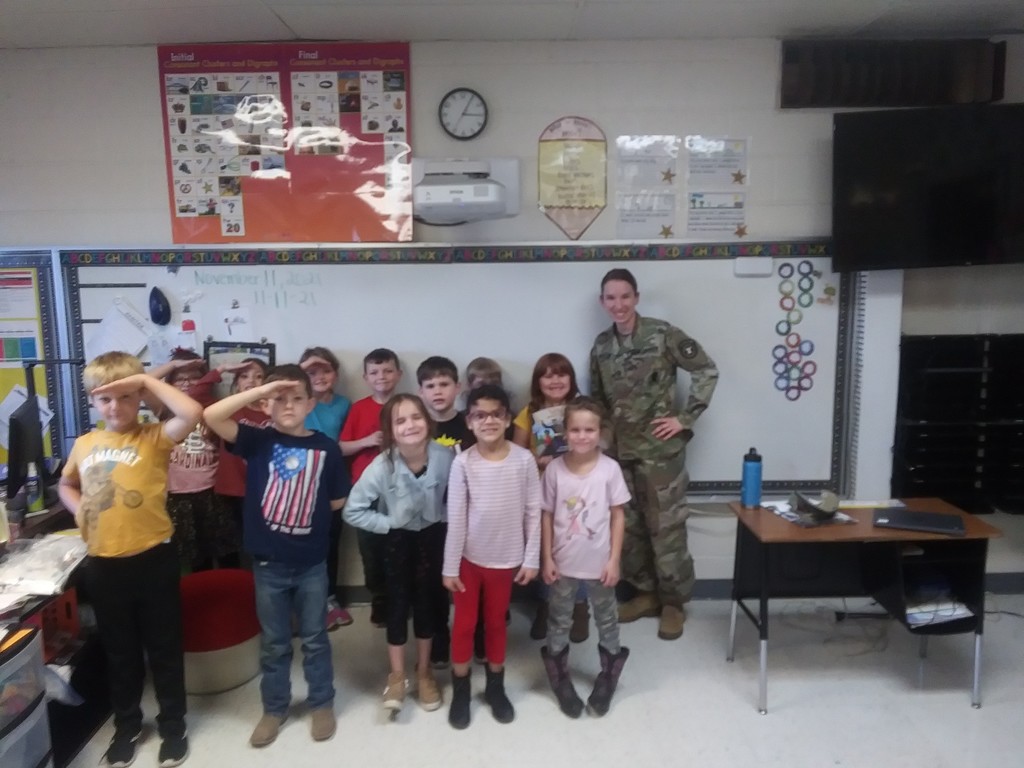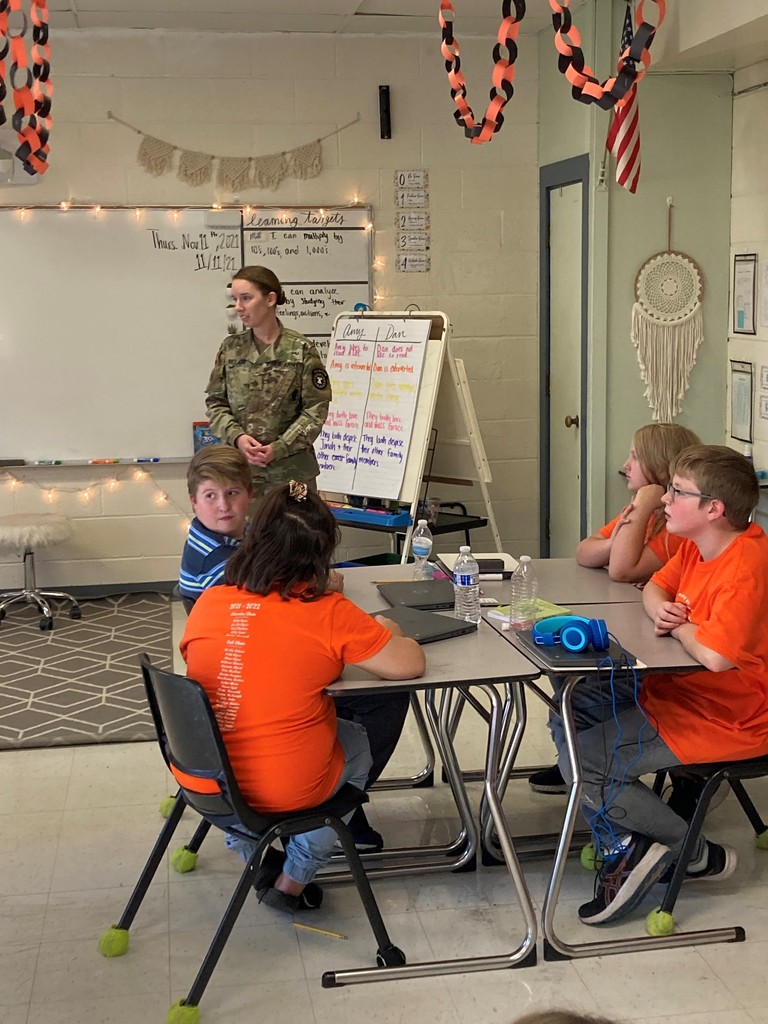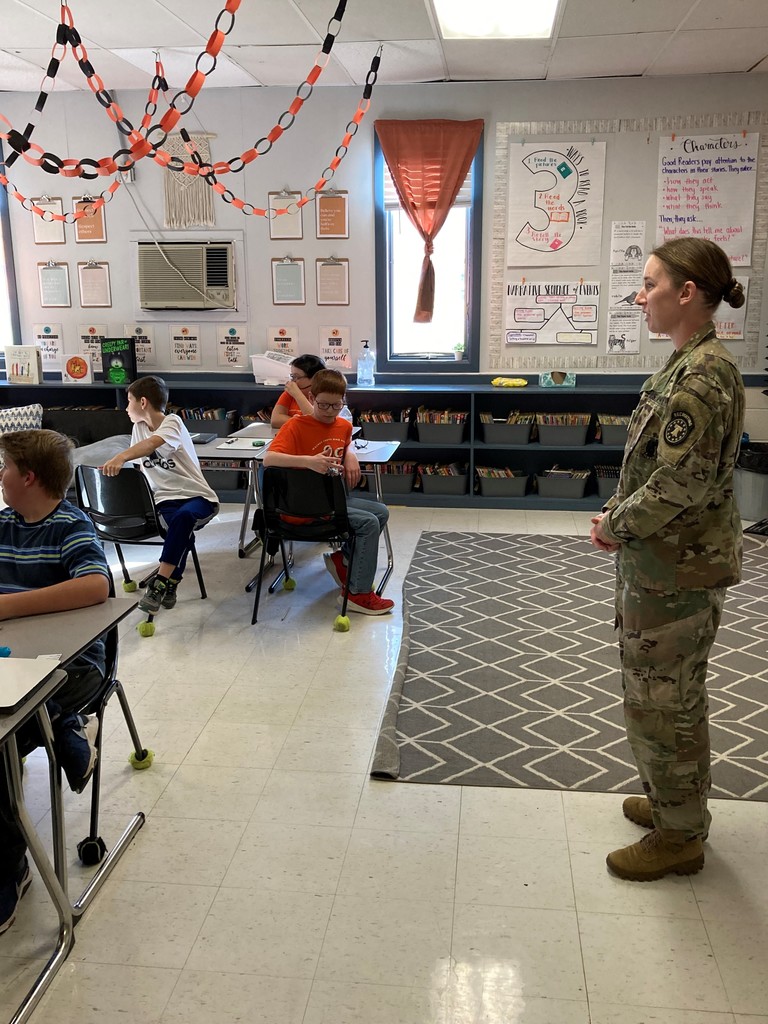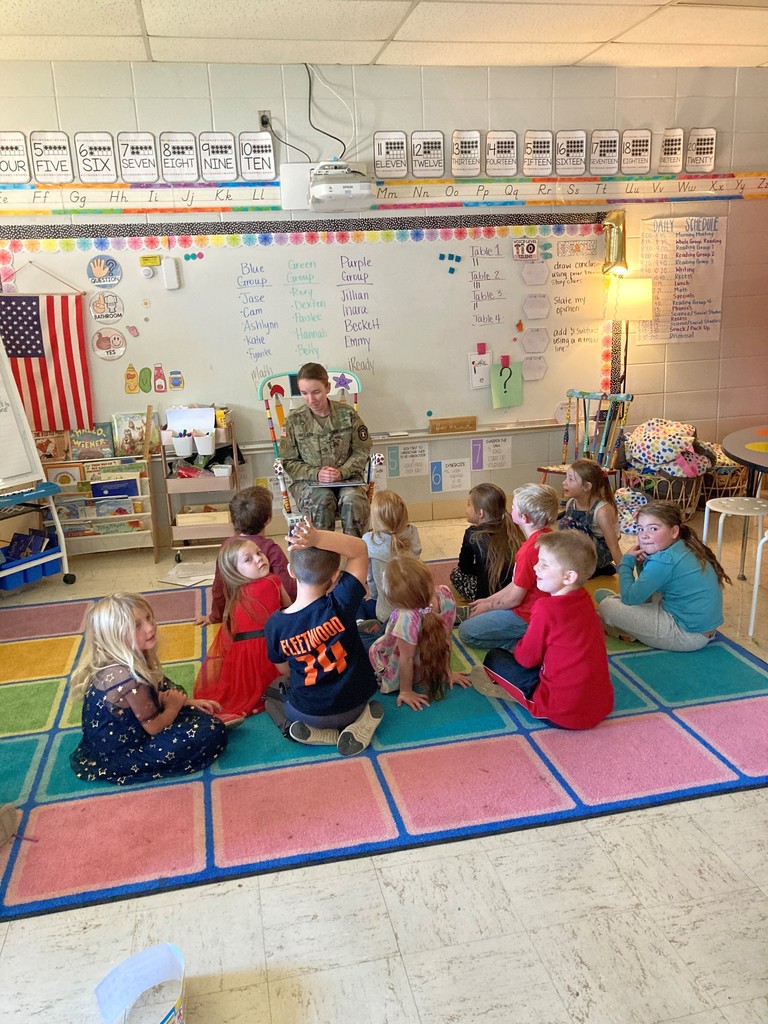 The Cheer team is sponsoring a Tiger Cubs Cheer Club student section. The Cheer club is for students grades 3-8 who will receive a t-shirt and free admission to all home games* Cost is $20. Sign-up sheets have been distributed and need to be returned by Tuesday, November 16th. For more information contact the High School Office x102.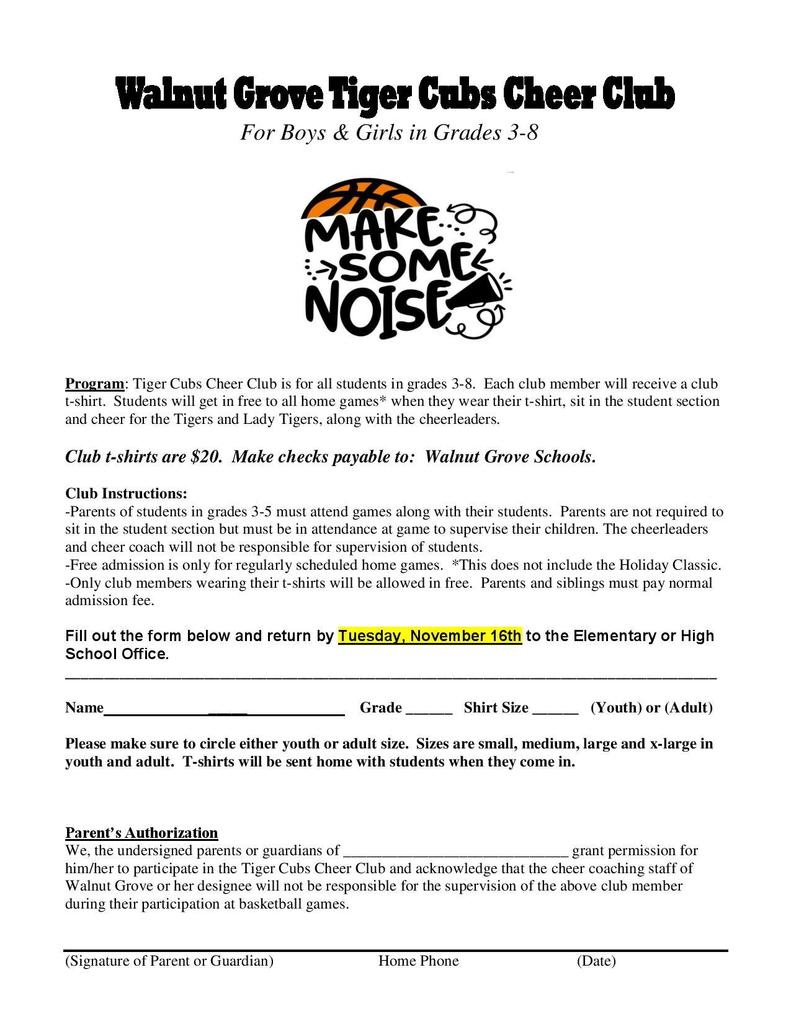 Join us tonight for Meet the Tigers. The Boosters will be providing walking tacos & drinks for $5 beginning at 5:30pm then the dessert auction will begin at 6:00pm with all your favorite local baked goods. Following the auction will be the introduction of the 21-22 Tigers, Lady Tigers and Cheer teams.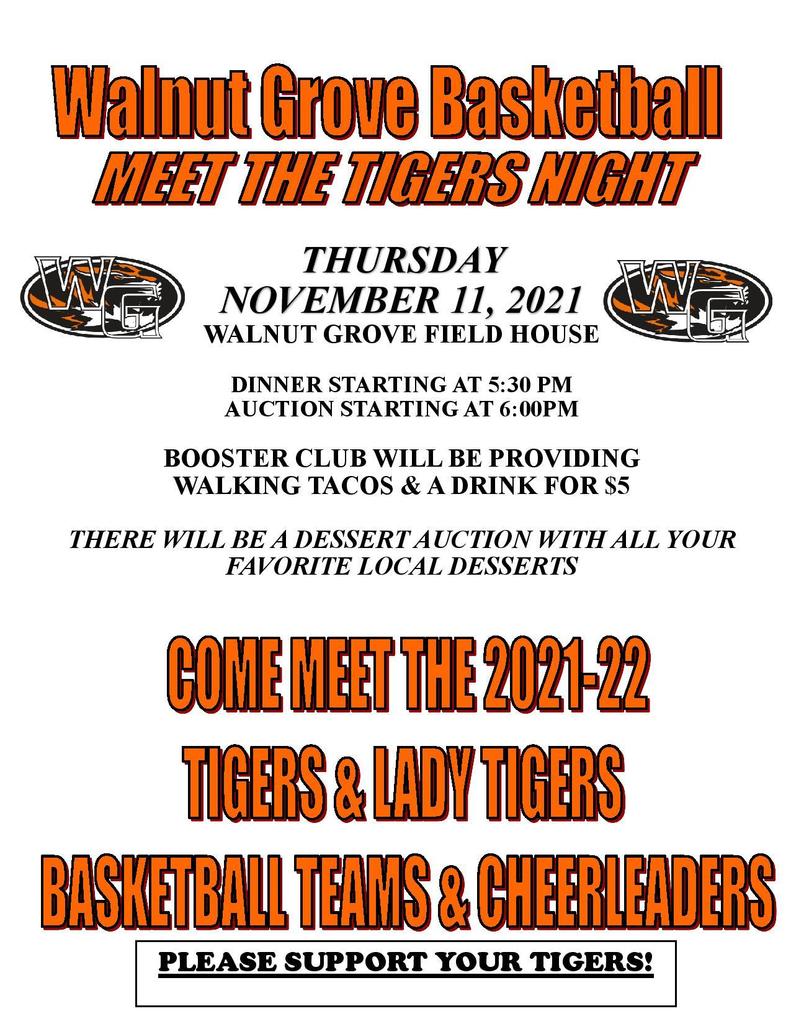 Elementary would like to say thank you to all our veterans for their service!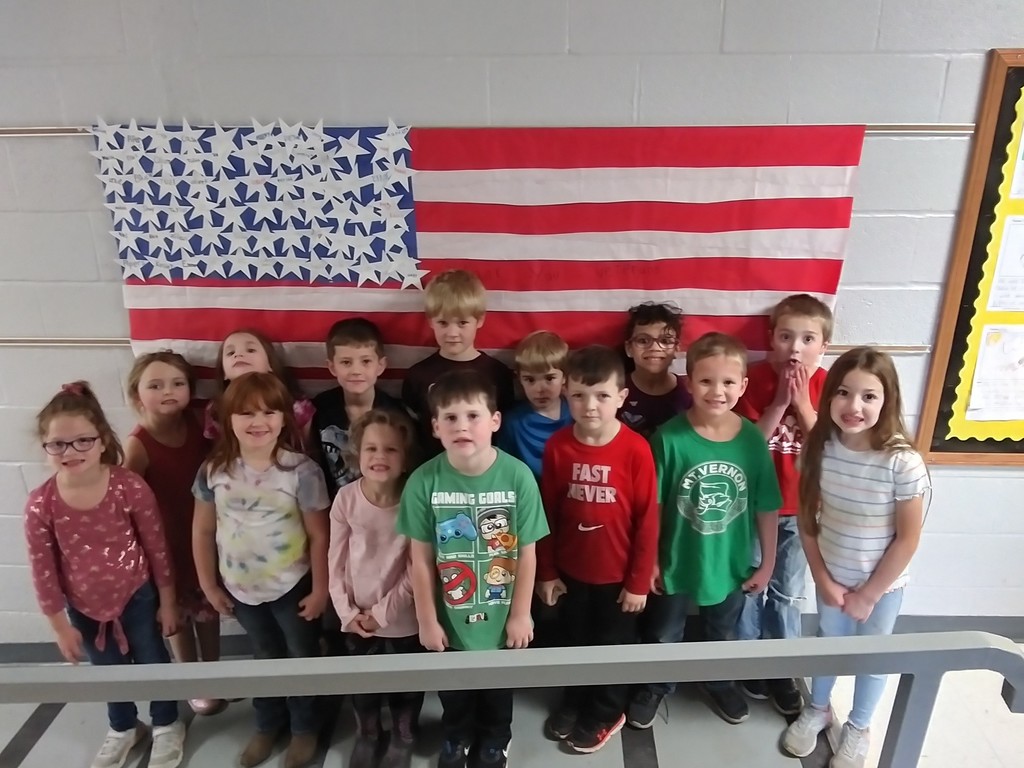 Our high school art students have been hard at work creating these projects to display at the annual FFA Veterans Day program in honor of all veterans and their service to our country.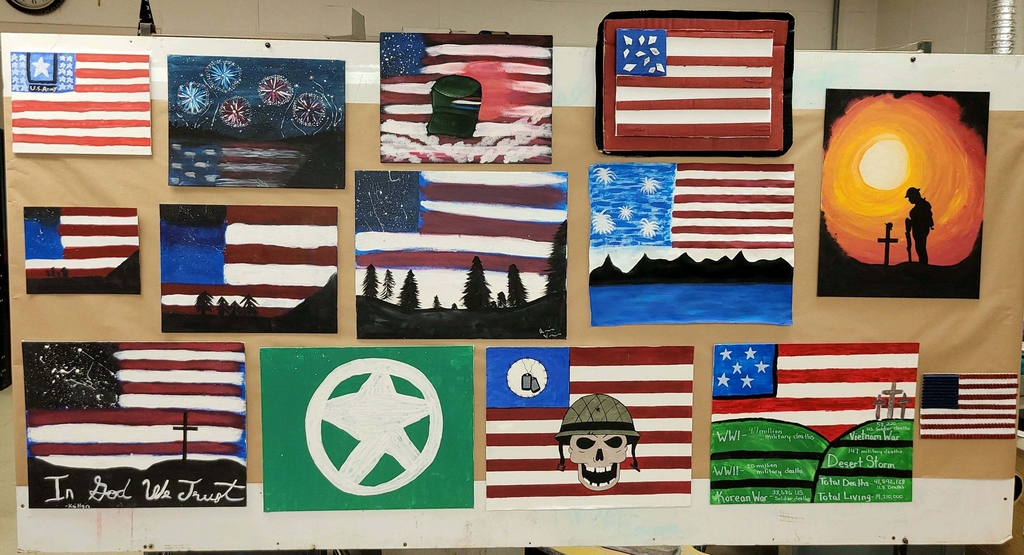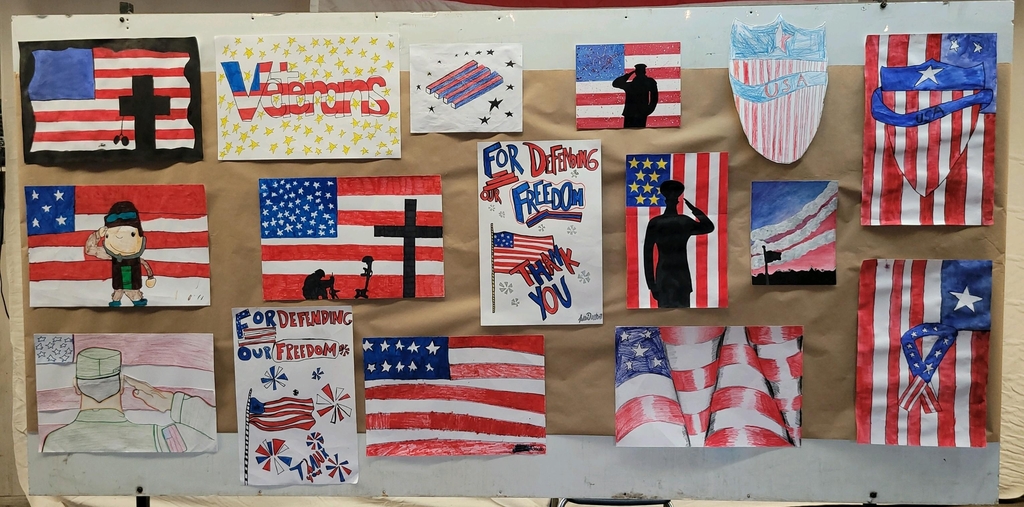 Happy Veterans Day! The Walnut Grove FFA will be hosting their annual Veterans Day luncheon for all veterans today beginning at 11:00am in the agriculture building. All veterans and current military members are invited to attend. Walnut Grove schools thank you for your service. 🇺🇸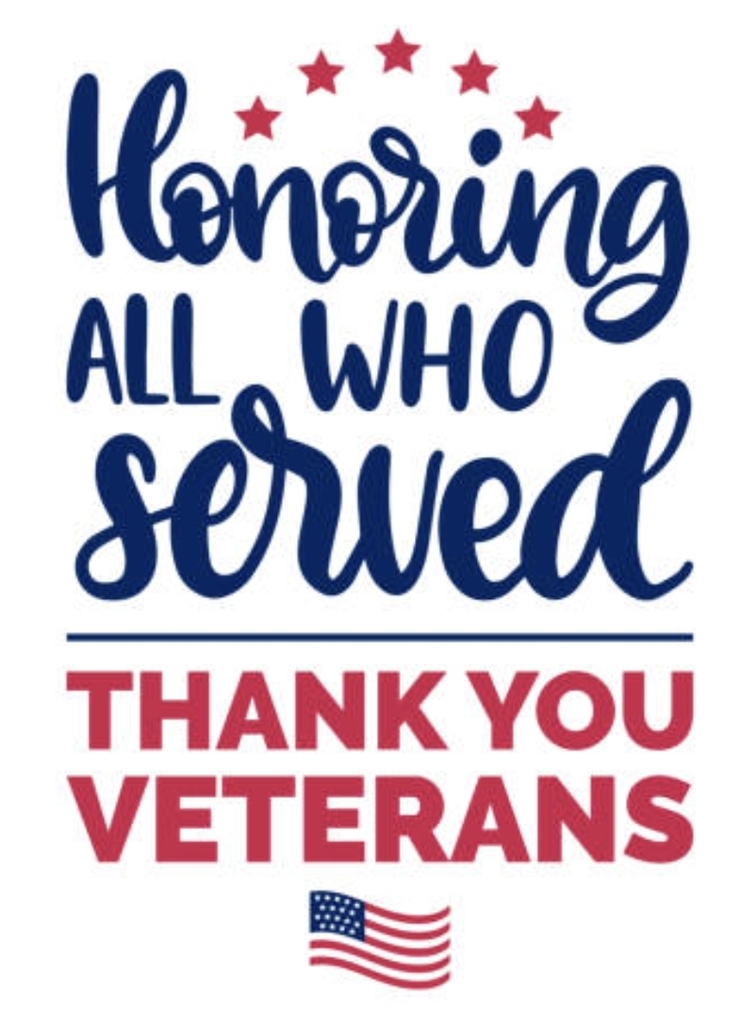 2021 Share Your Christmas Information Dear Parents and Community Members, Every year students and community members bring in money to help local families have a better Christmas. The money helps purchase clothes, coats, shoes, pajamas, underwear, socks, food, and presents for families in Walnut Grove. Like the last few years we will no longer have "Change Day", however each class will be collecting money. Starting November 16th students are asked to give money to their teachers to raise money to support Share Your Christmas. November 16th-19th will be considered our "Week of Giving". We are asking families to bring in cash or checks made out to Walnut Grove Schools (memo: Share your Christmas). All money needs to be turned in by the end of the day on November 19th. Junior High and High School students are asked to turn their money in to the following sponsors. Please do not turn money in to the high school office. 6th grade=Miss Mixon 7th grade=Mr. Tuck 8th grade=Mrs. Meinders 9th grade=Ms. Potter 10th grade=Mrs. Kruger 11th grade=Ms. Gregg 12th grade=Mrs. Pybas Community members can either donate through a student or come to the elementary office to turn in money. Thank you for your continuous support with Share Your Christmas and the students of Walnut Grove School District. If you are in need of help or if you know of someone who needs help this holiday season, please contact Mrs. Bowers at 417-788-2543 ex. 101. Sincerely, Mrs. Bowers
The Tigers basketball team will be playing in the Billings Jamboree on Tuesday, November 16th at Billings High School.