Verona Baseball Tournament games scheduled for today, Friday, March 24 and tomorrow, Saturday, March 25 have been cancelled due to wet conditions. Make-up date is TBD.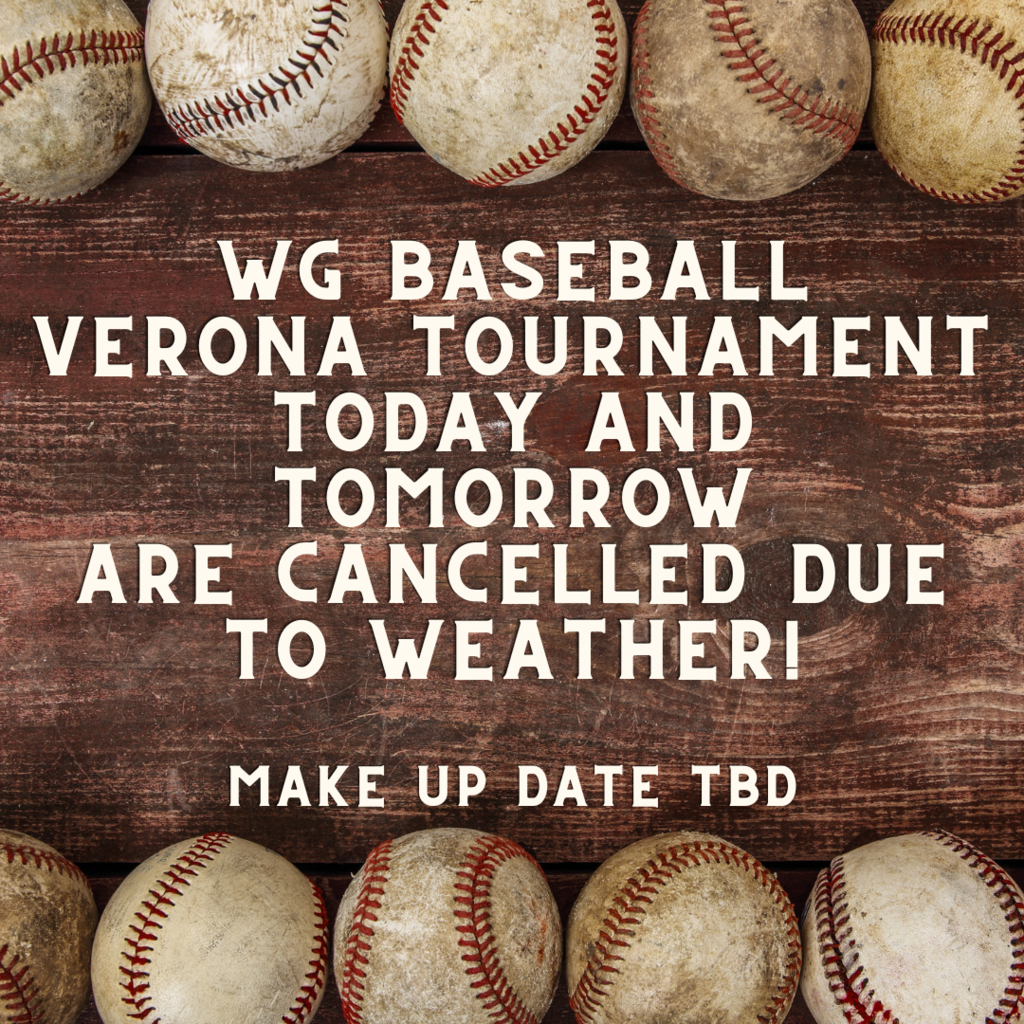 Our Juniors had a great time in Jeff City this week!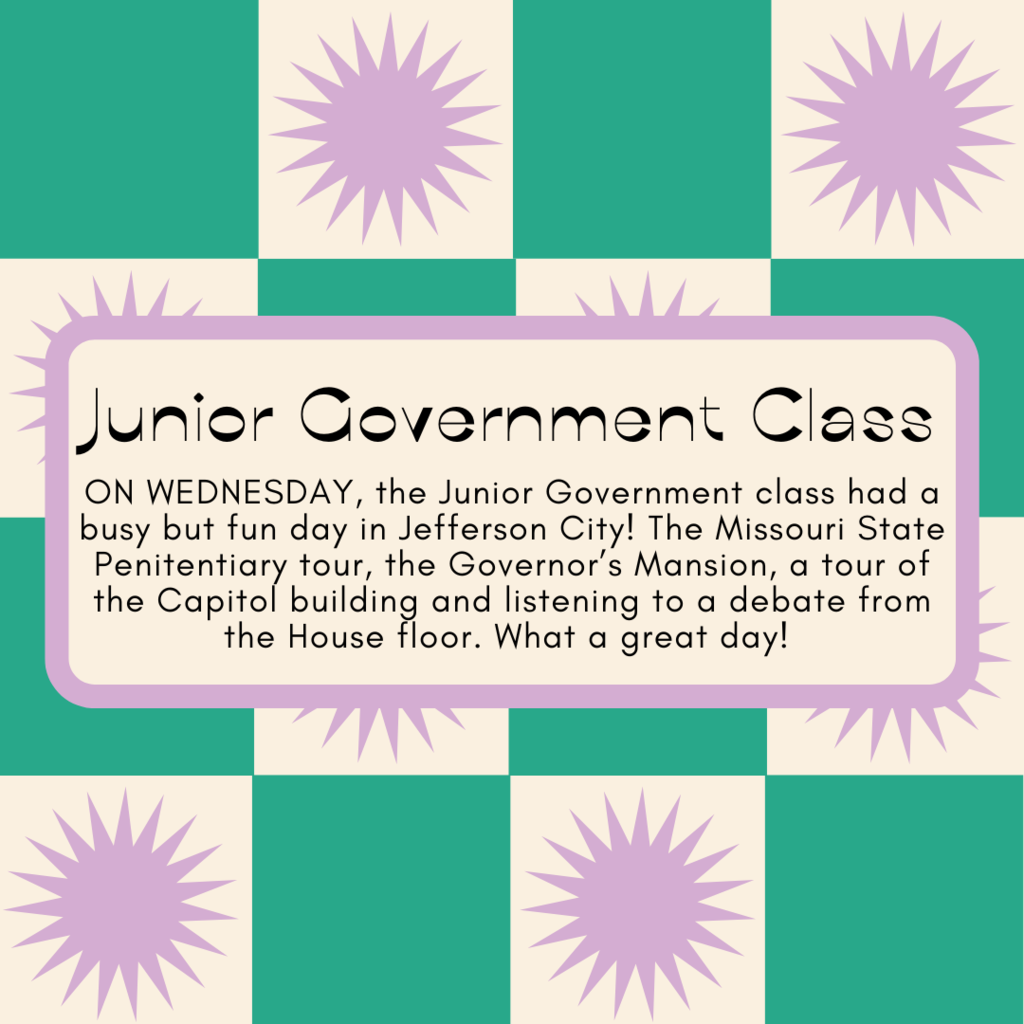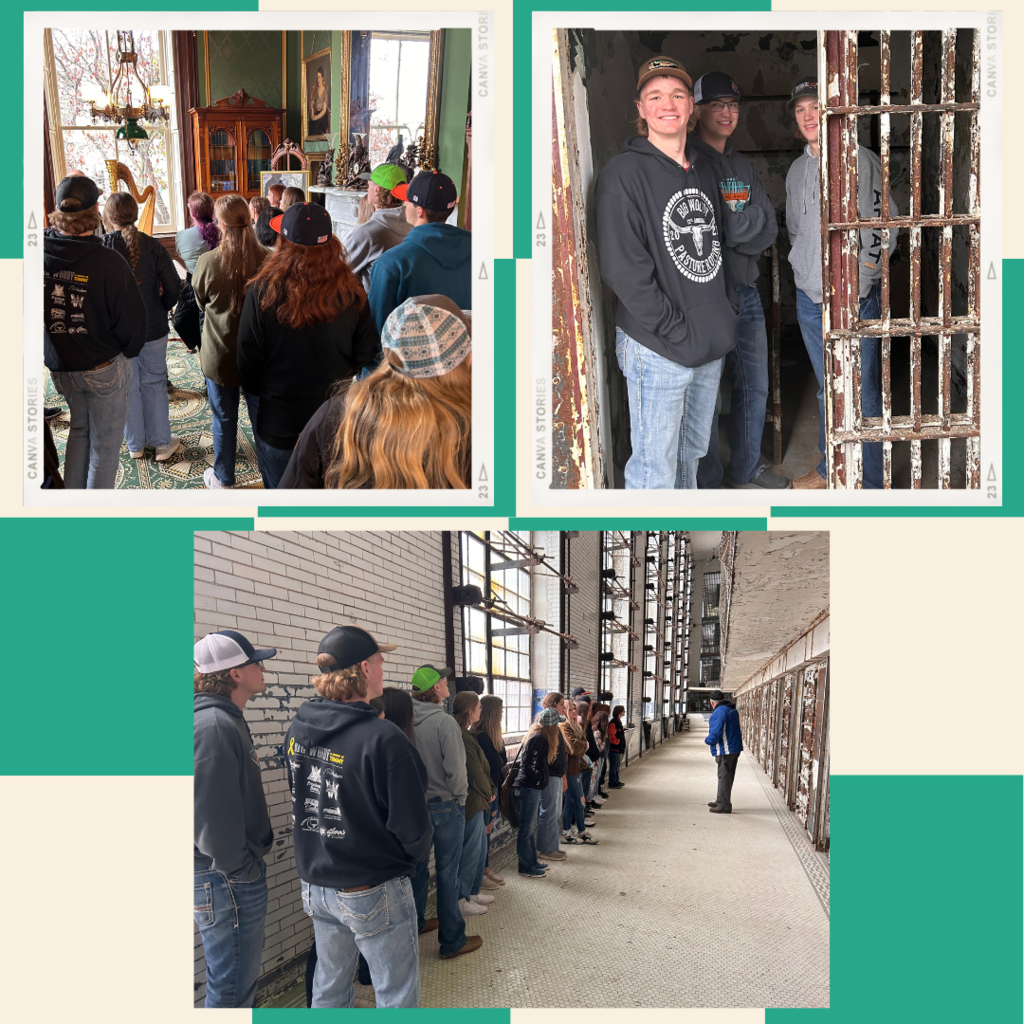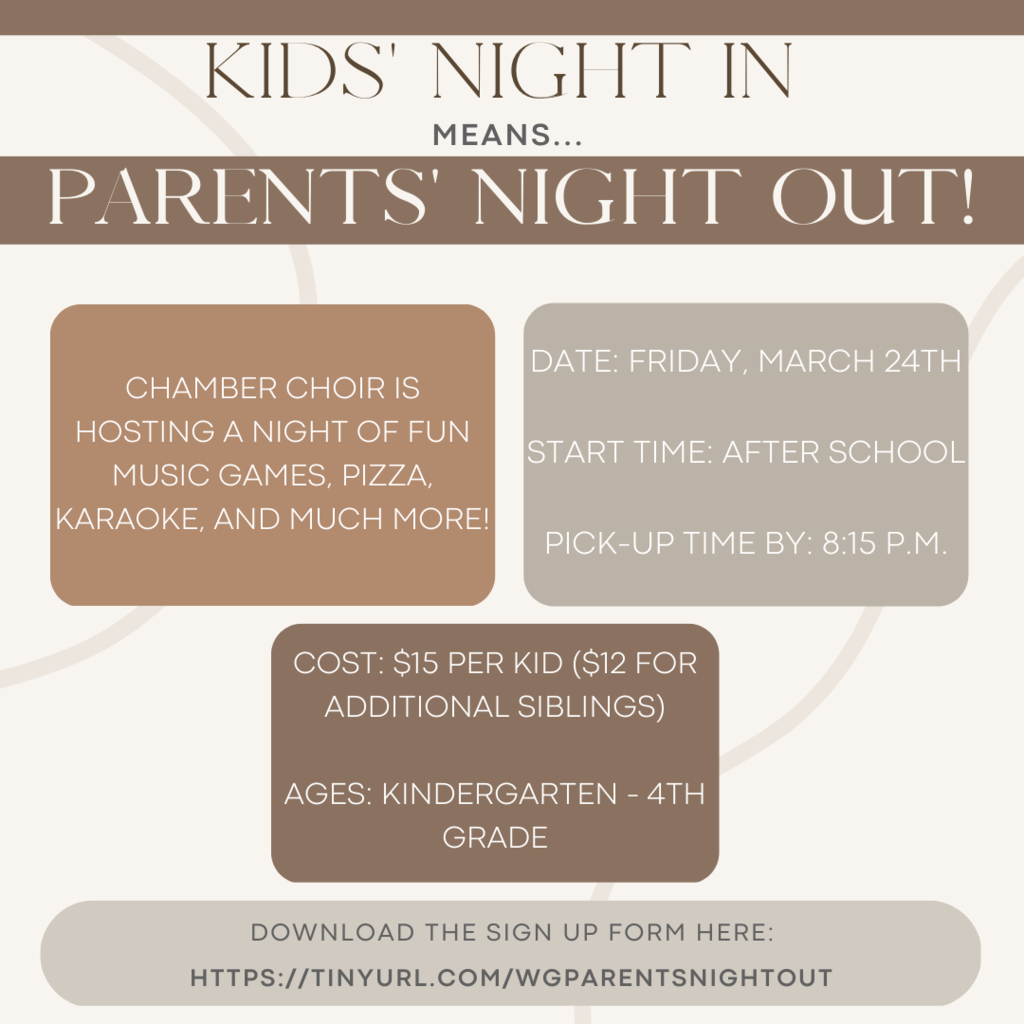 The track meet scheduled for today has been CANCELLED. There will be no make-up date.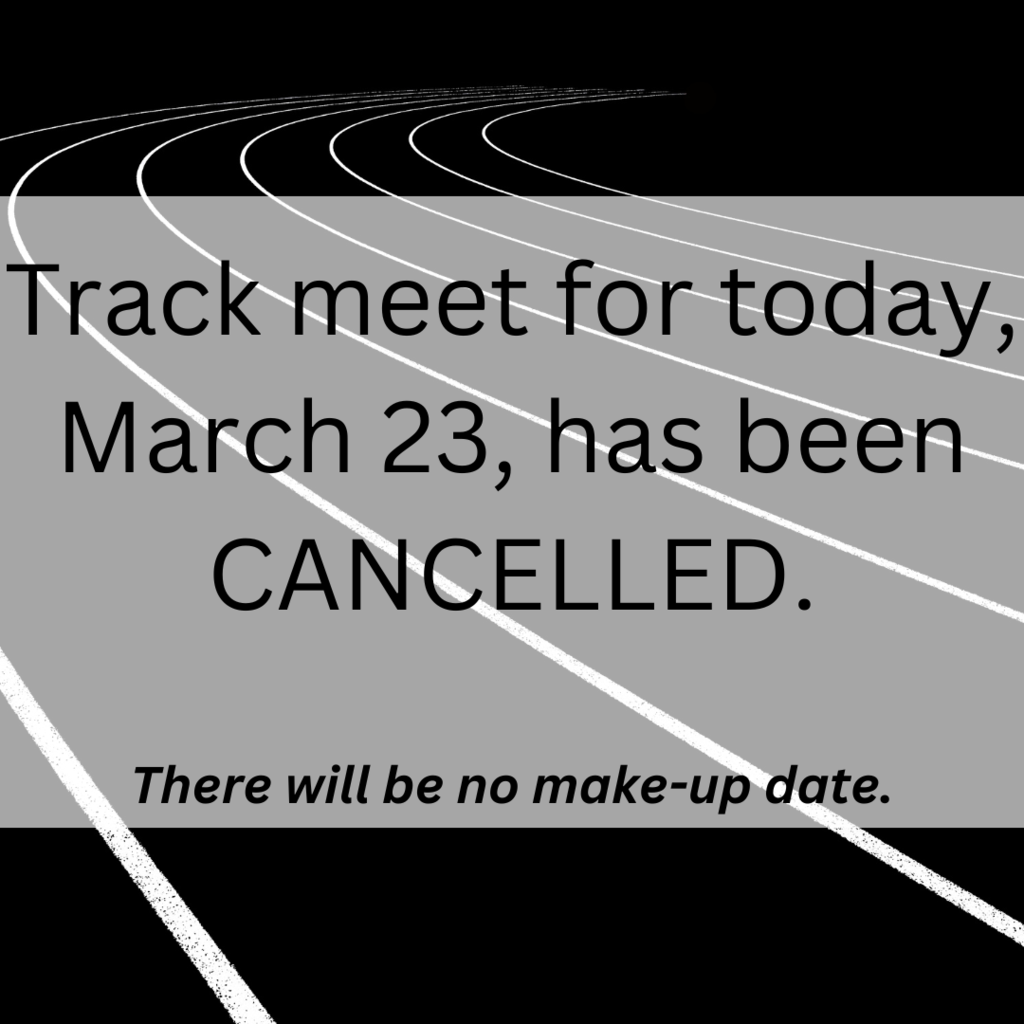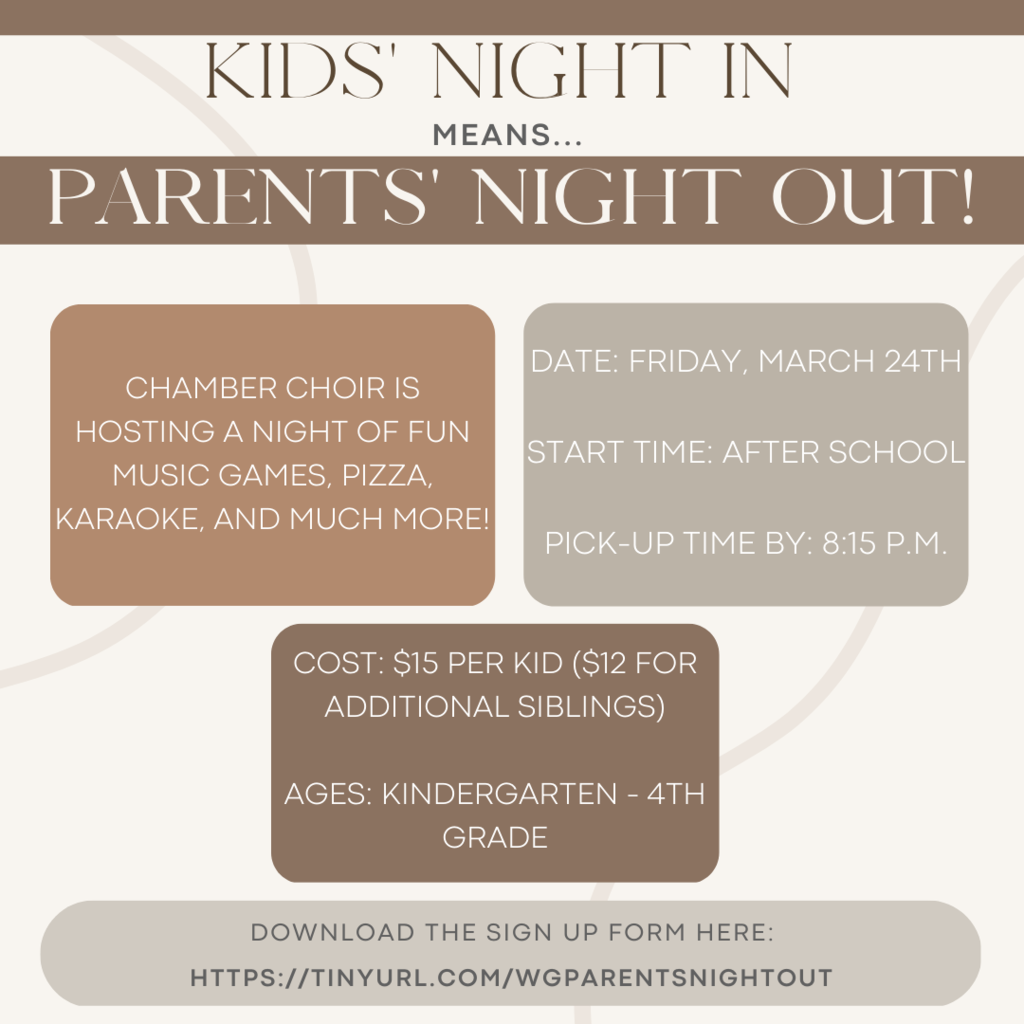 Congrats to our JH/HS All "A" and "A/B" Honor Roll Students for 3rd Quarter!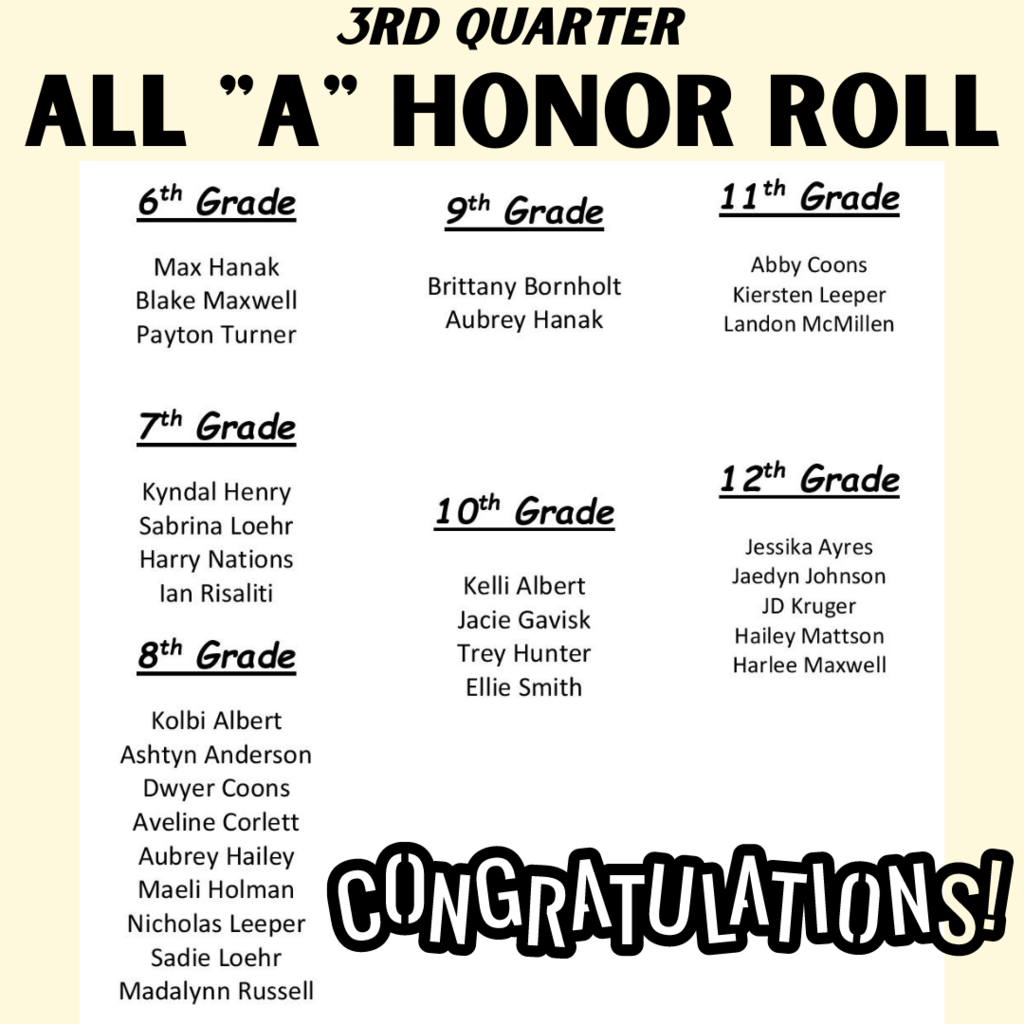 Parents: Are you in need of a date? Some time to clean your house? Movie night? We've got you covered! Sign your kids up for PARENTS NIGHT OUT for this Friday night! Download the sign up form here:
https://tinyurl.com/WGParentsNightOut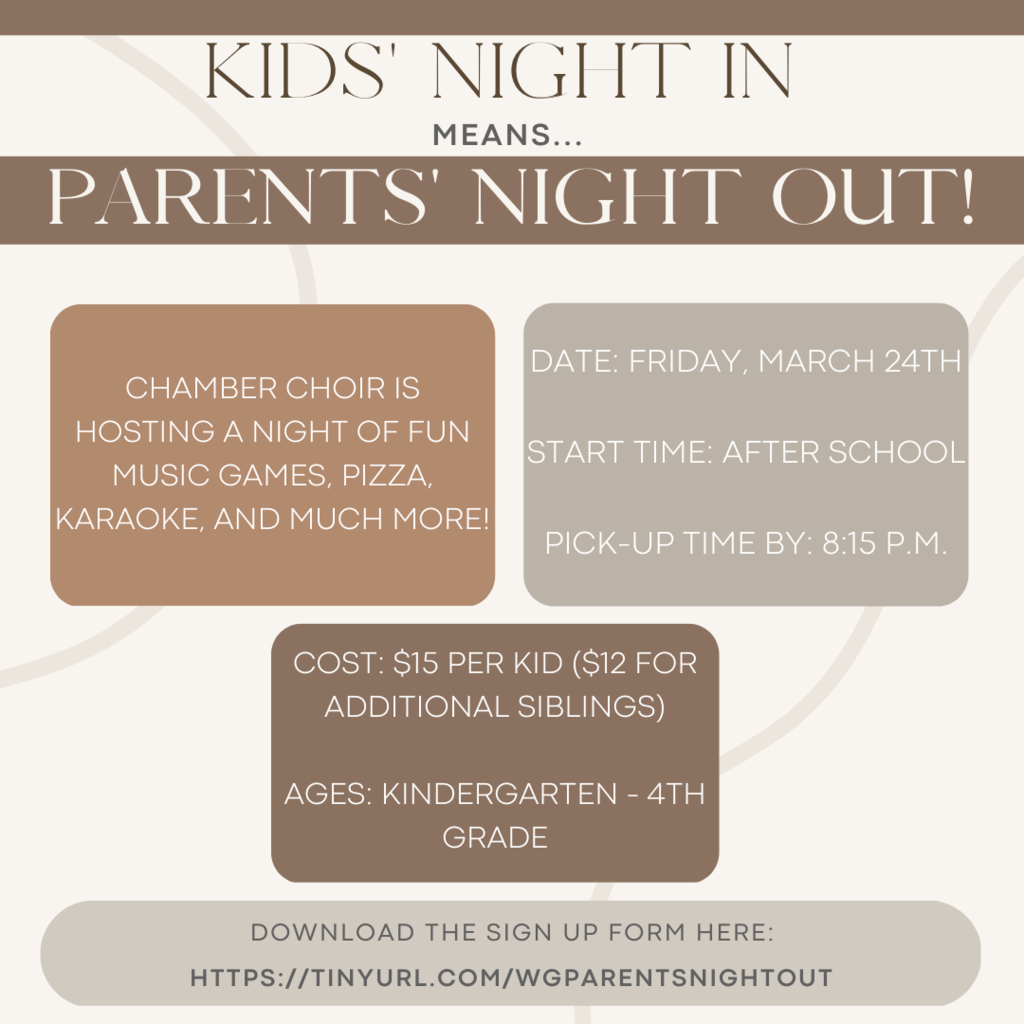 The baseball game scheduled today in the Verona Tournament has been postponed due to weather. The make up date is TBD.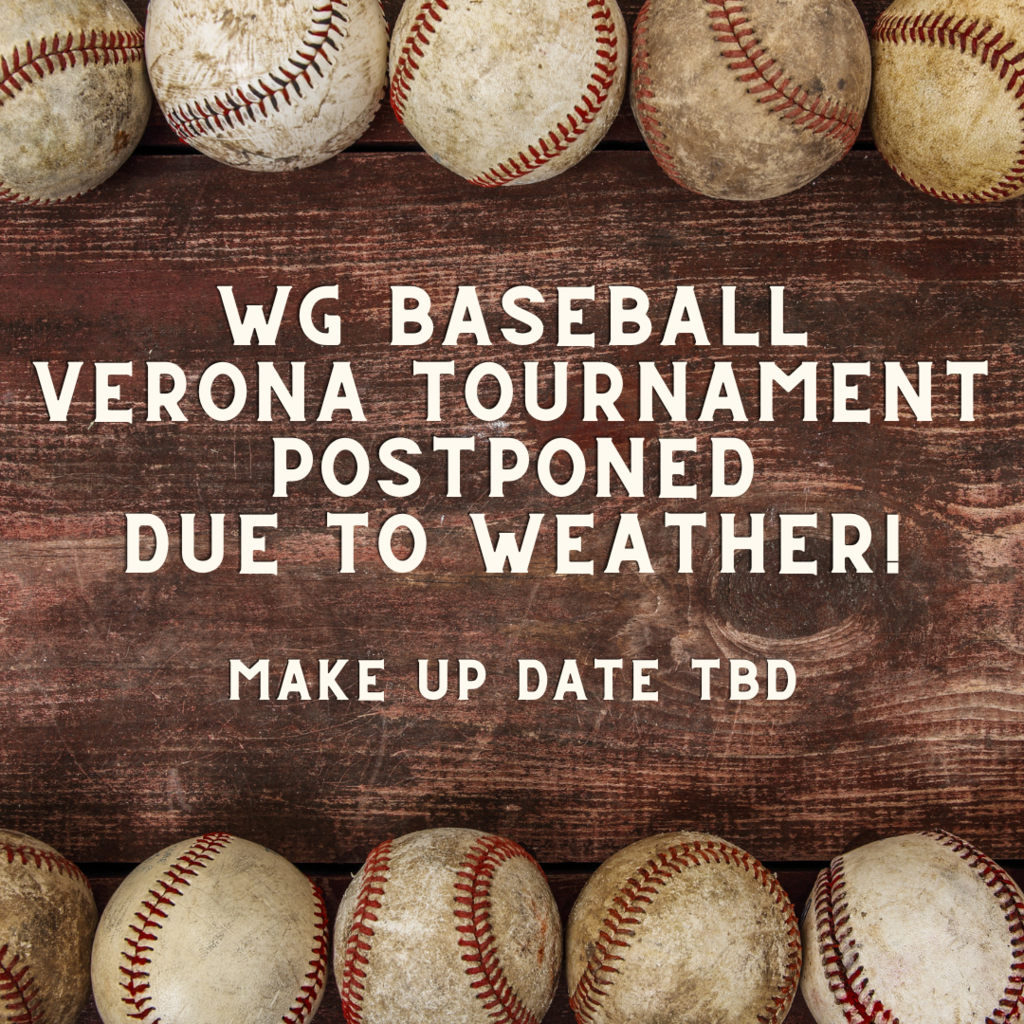 It's a busy week here in Walnut Grove!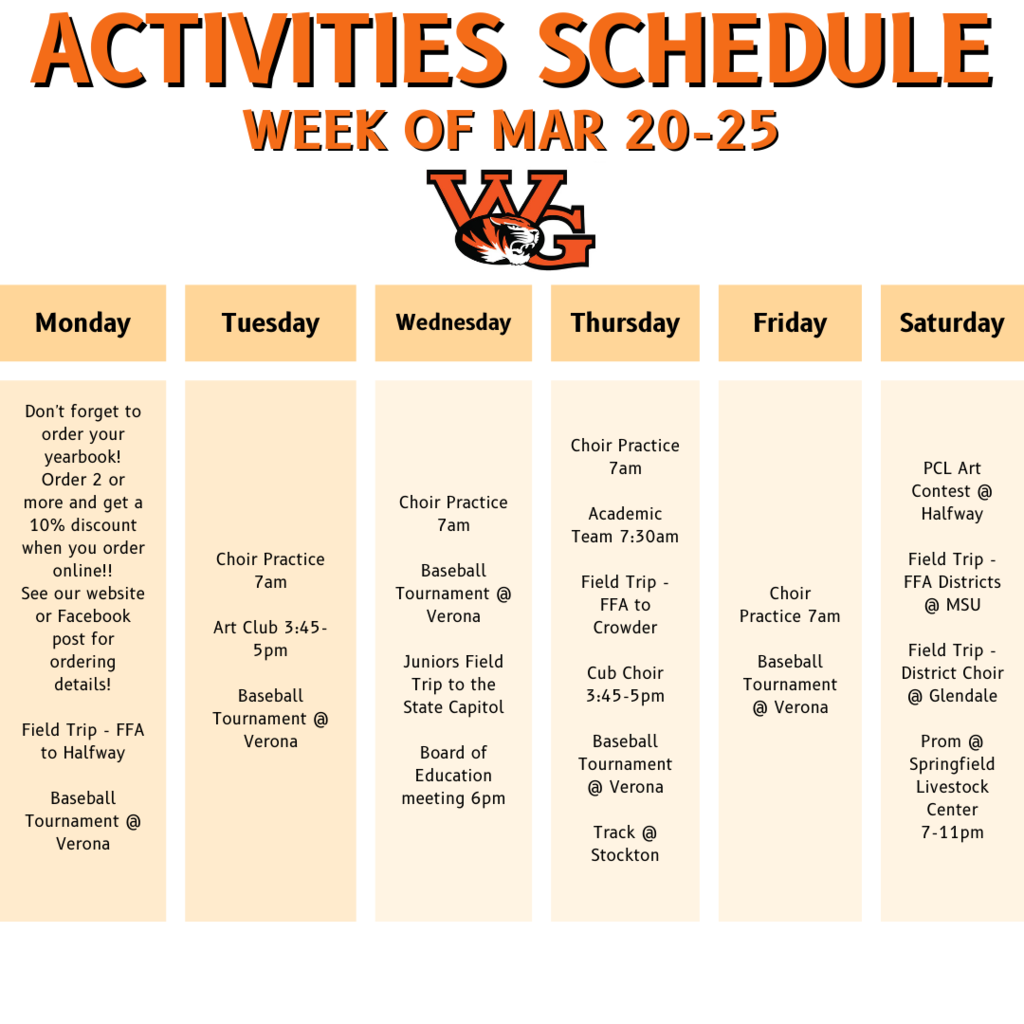 Verona Tournament starts TOMORROW!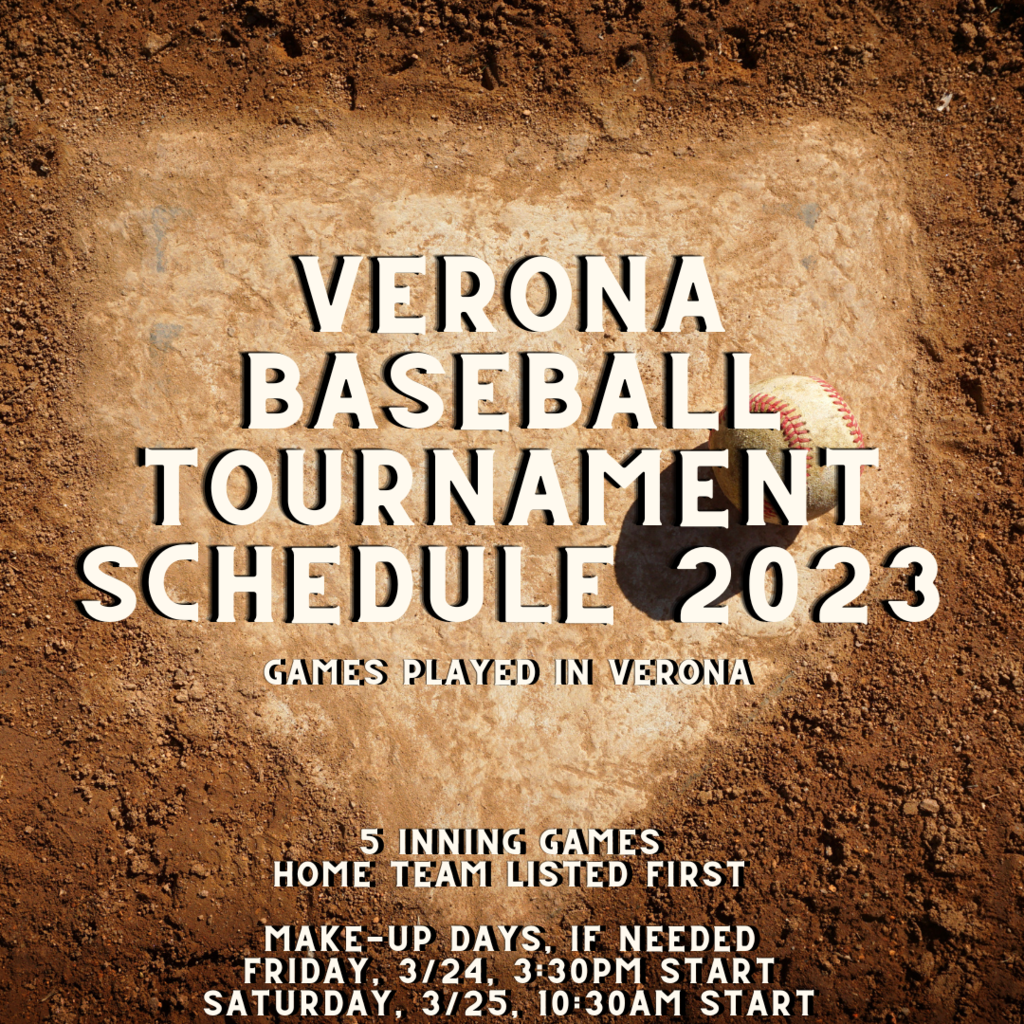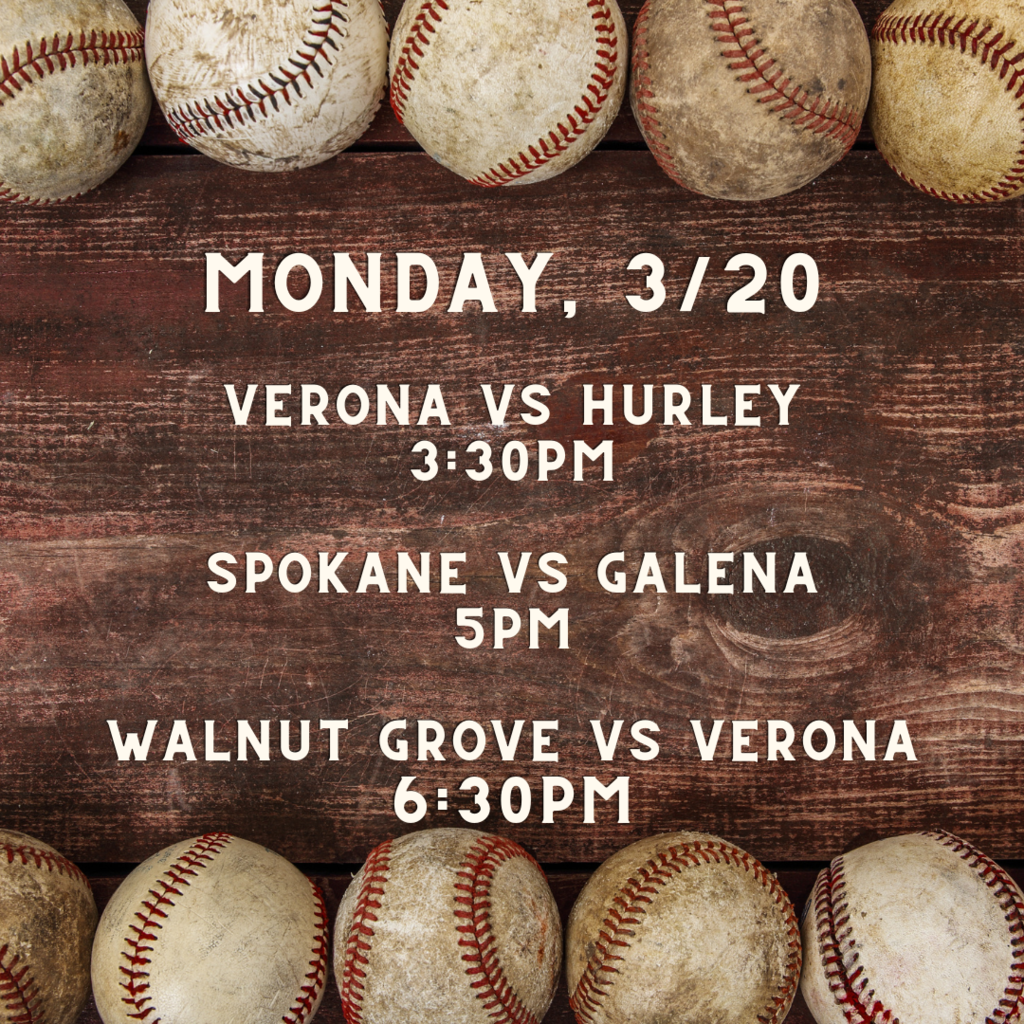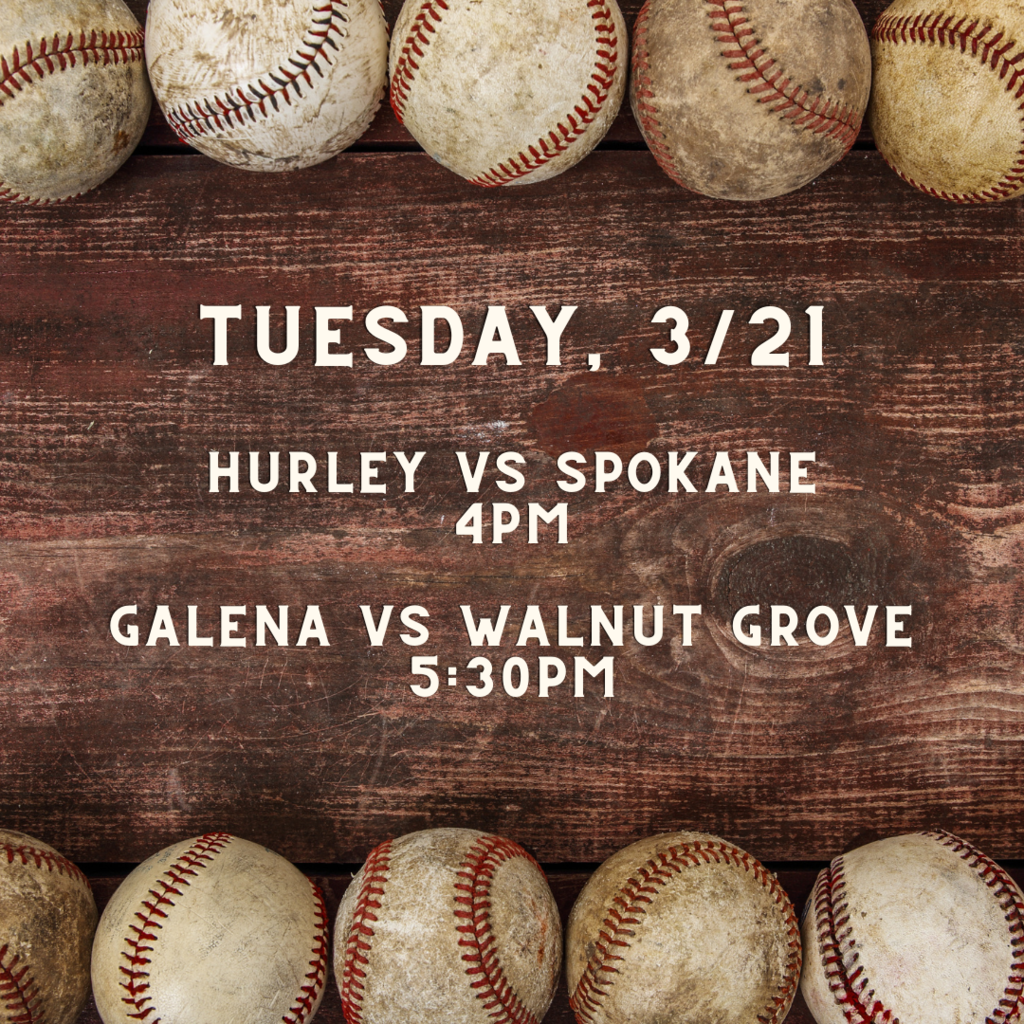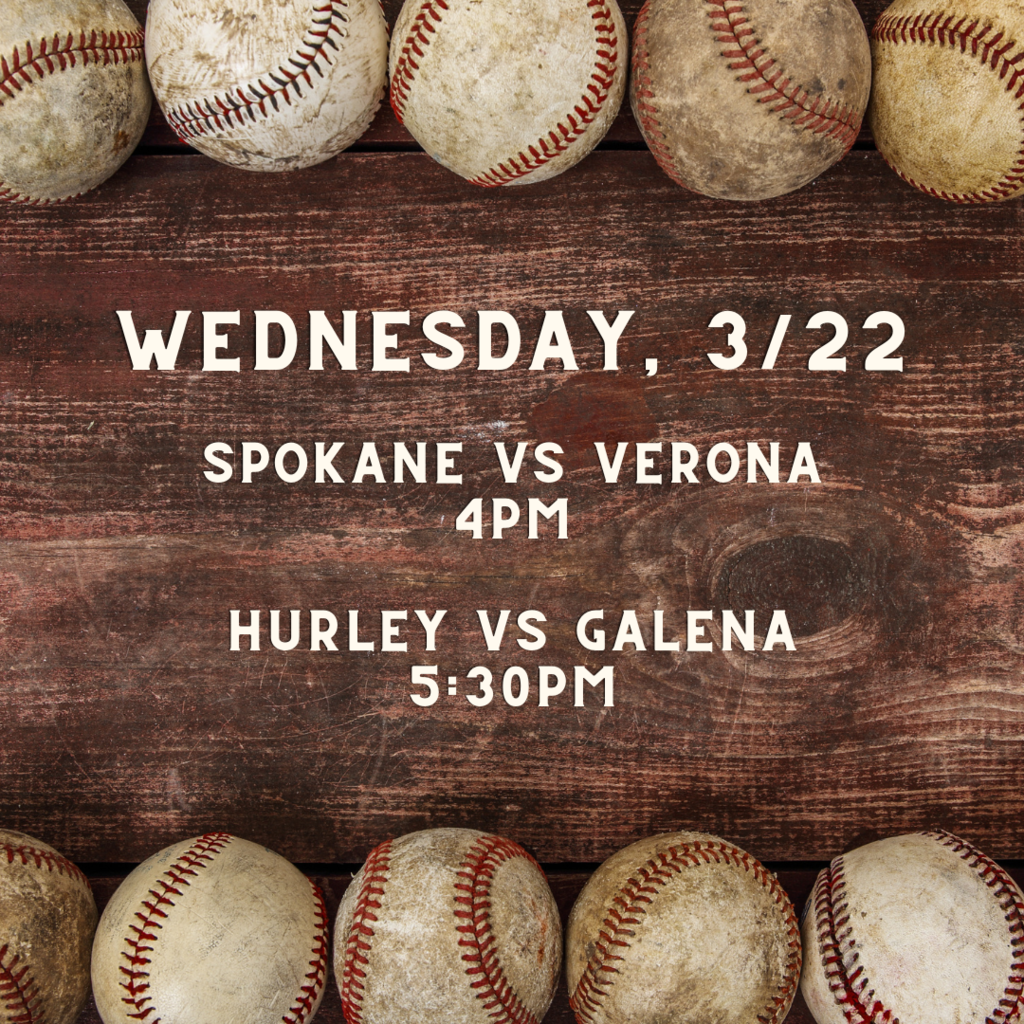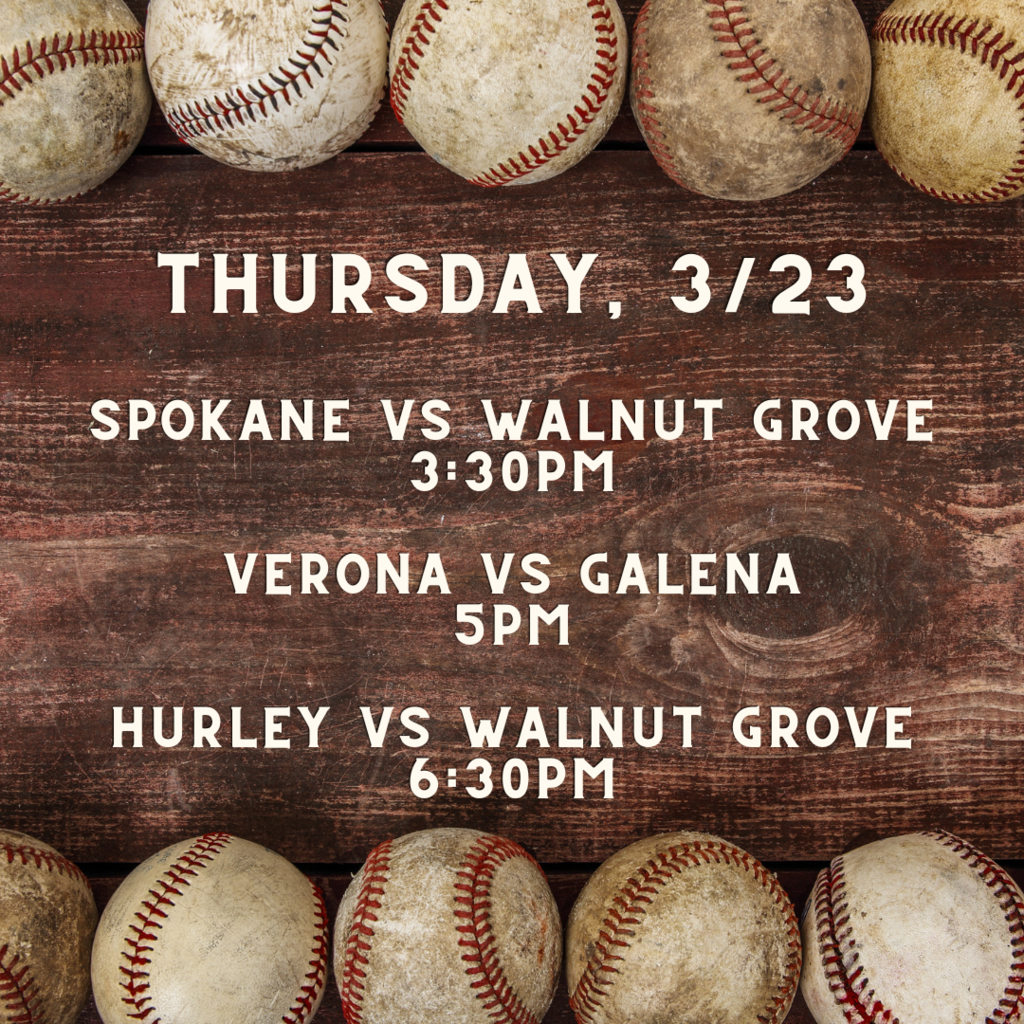 Preschool had a MAGICAL, FANTASTICAL St. Patrick's Day!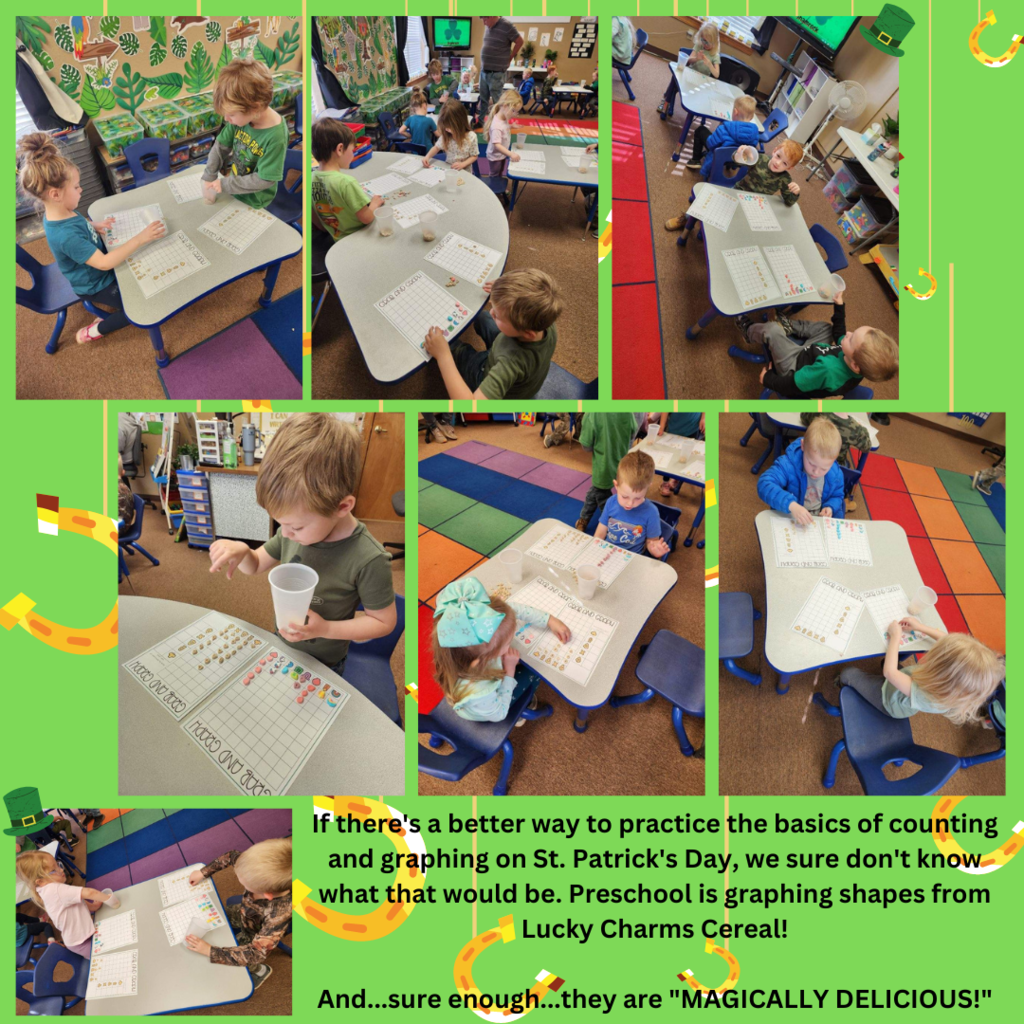 Our Anatomy and Physiology class explored how the muscles and bones work using chicken wings this week!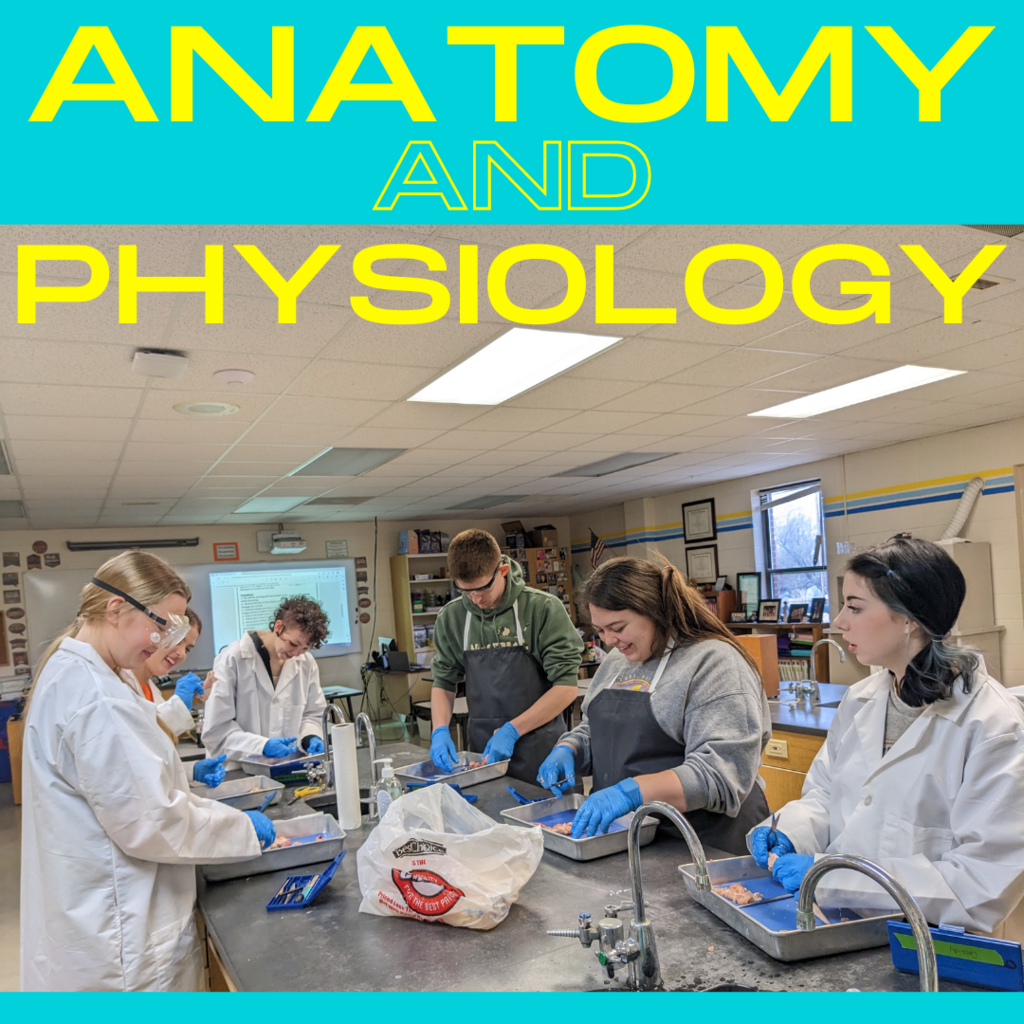 Baseball game tonight has been POSTPONED due to wet field conditions.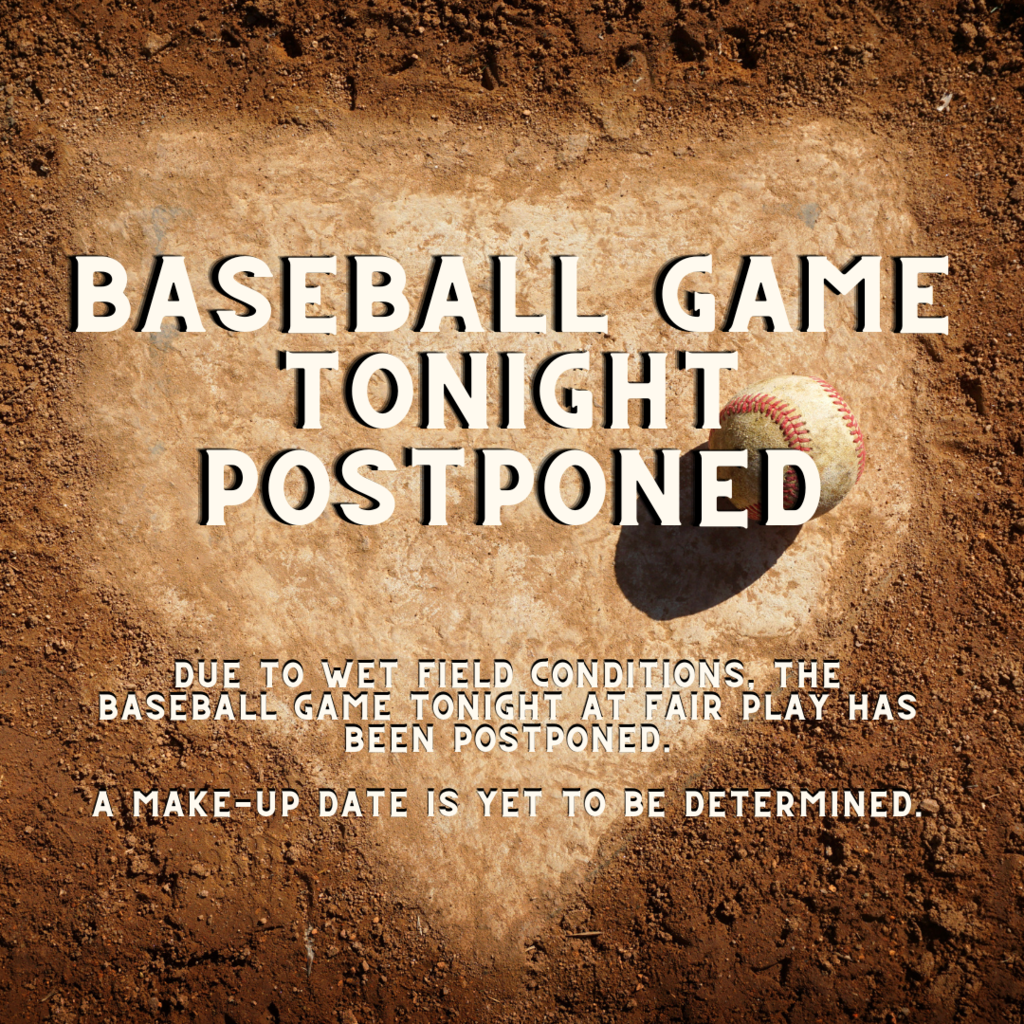 Orders are DUE TOMORROW!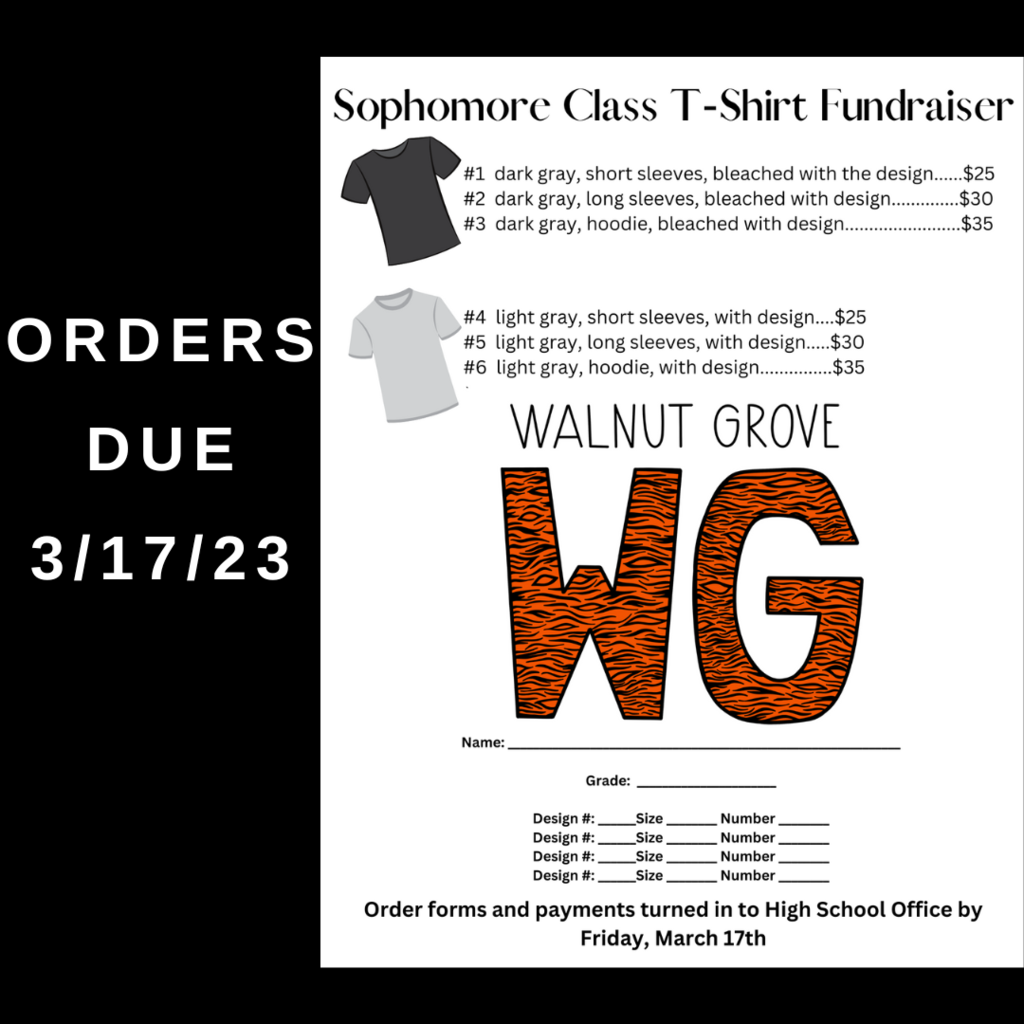 3.14 = Happy PI DAY...a day late! Mrs. Pybas' high school math classes celebrated Pi Day yesterday and today with...you guessed it...PIE (and learning, of course)!!!!!!!!!!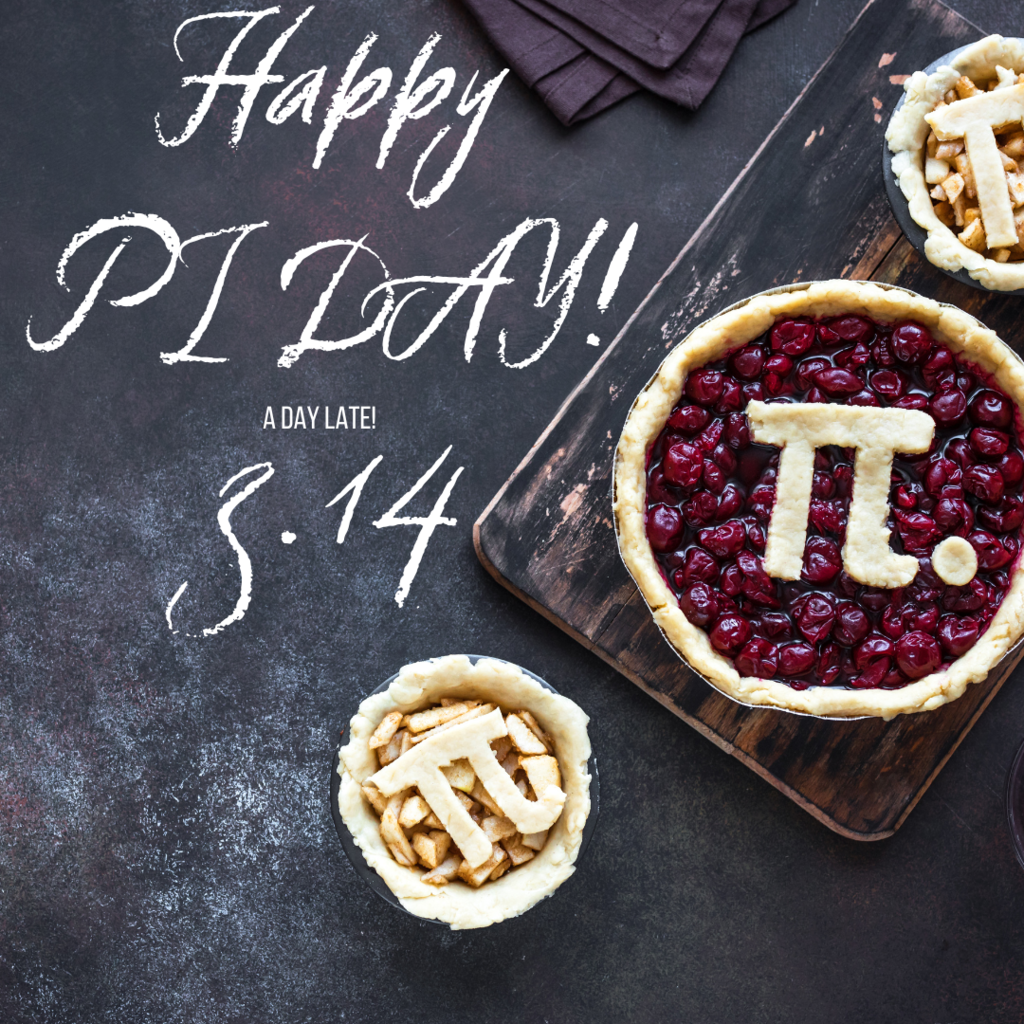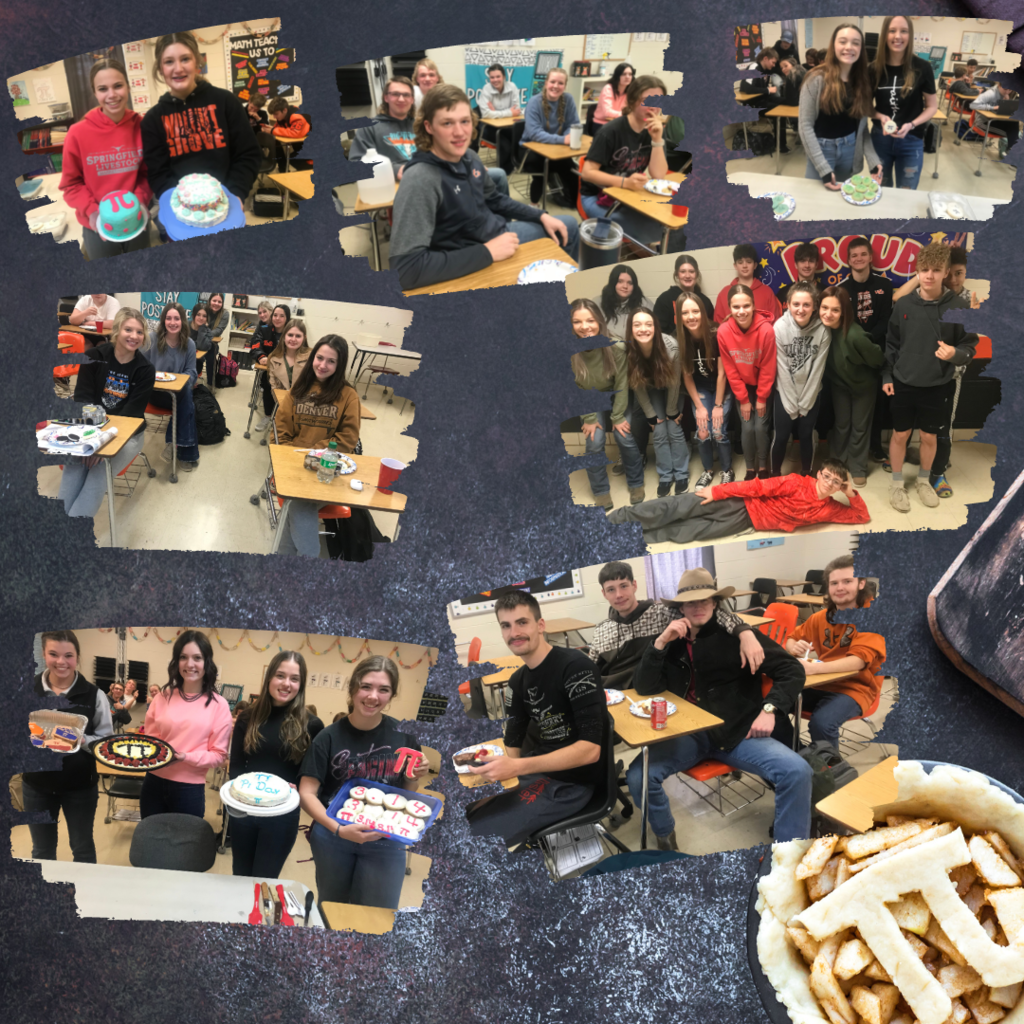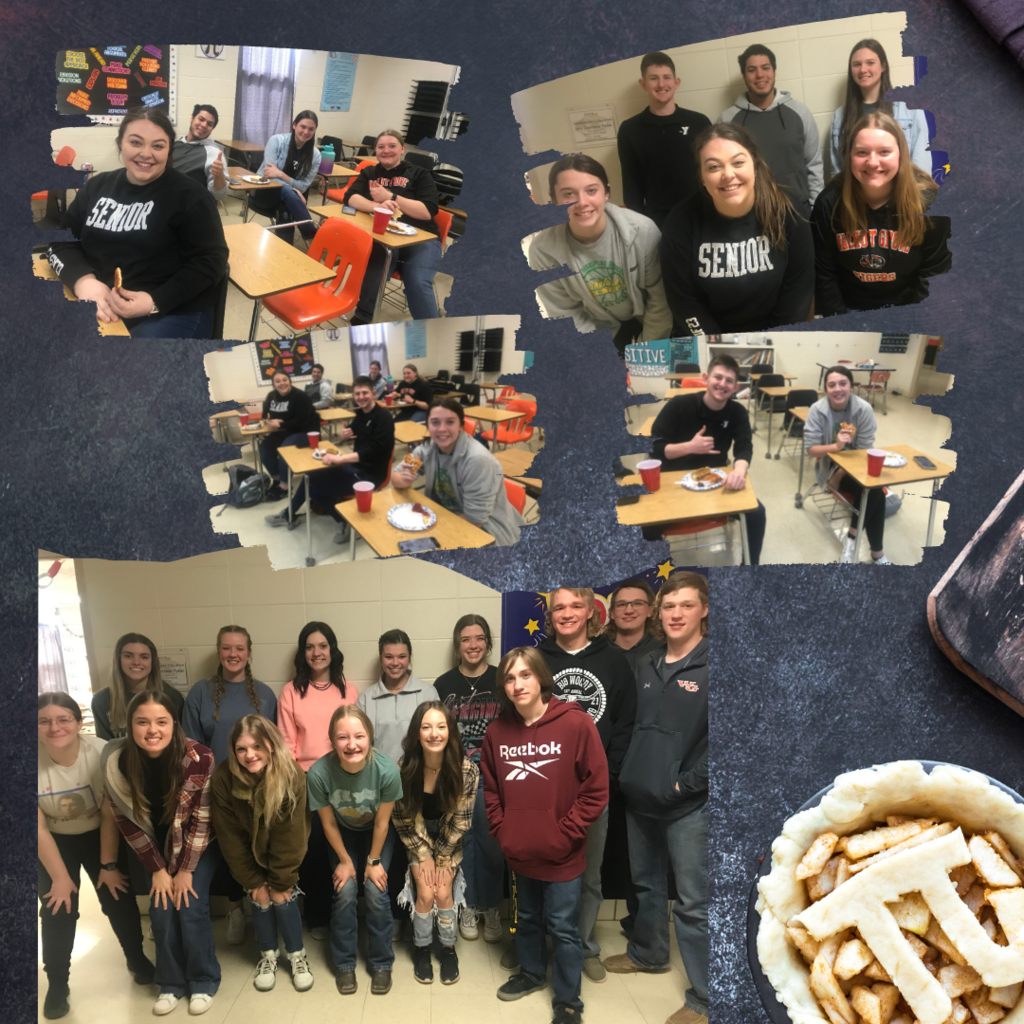 A gigantic CONGRATS to these 3 FCCLA members on their huge accomplishment yesterday at State competition! We are incredibly proud of the hard work and dedication these young ladies portray!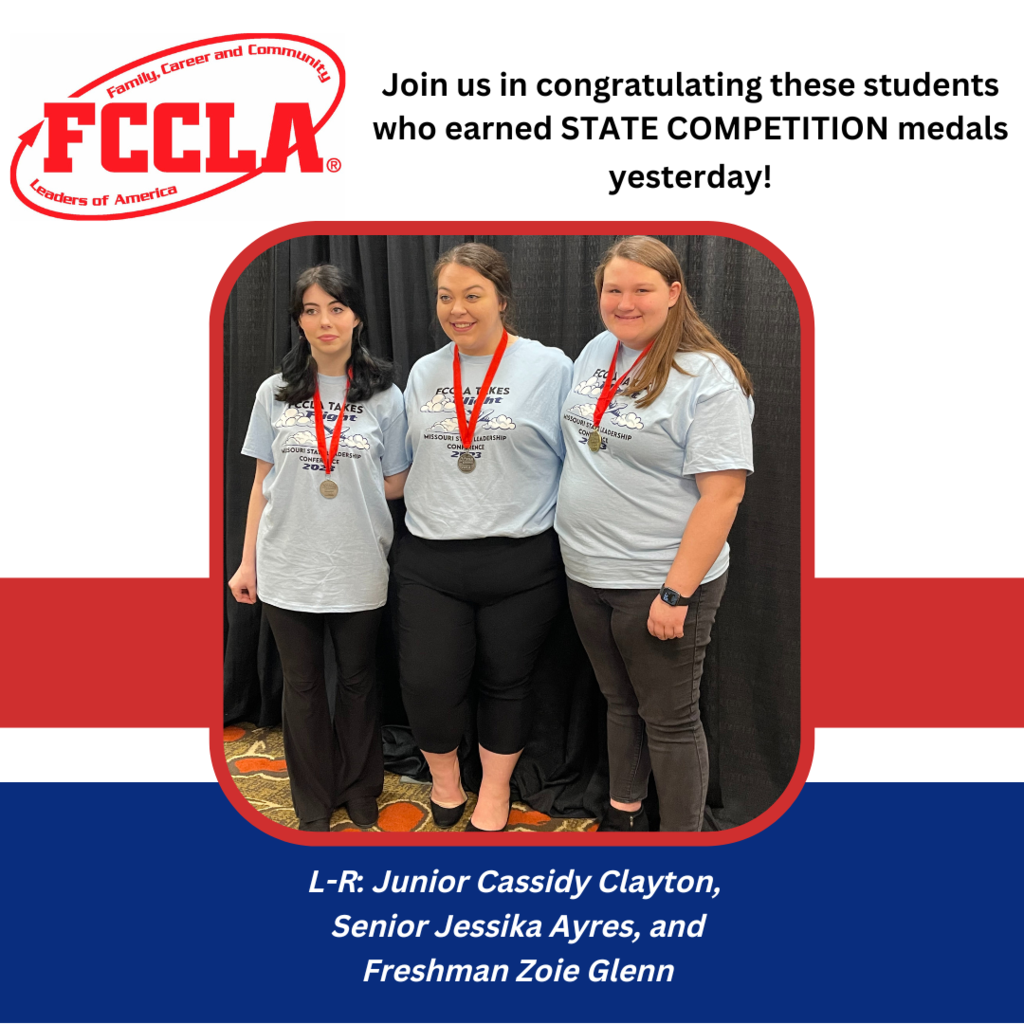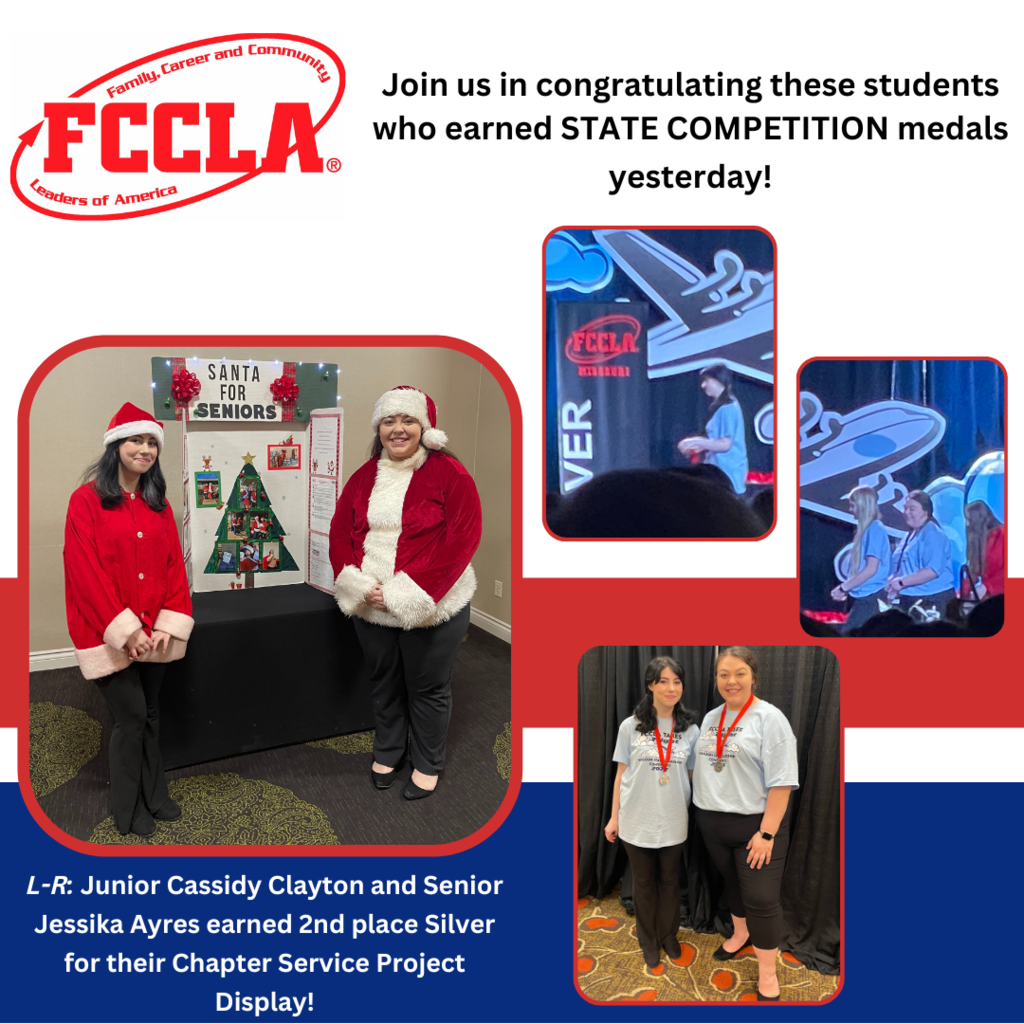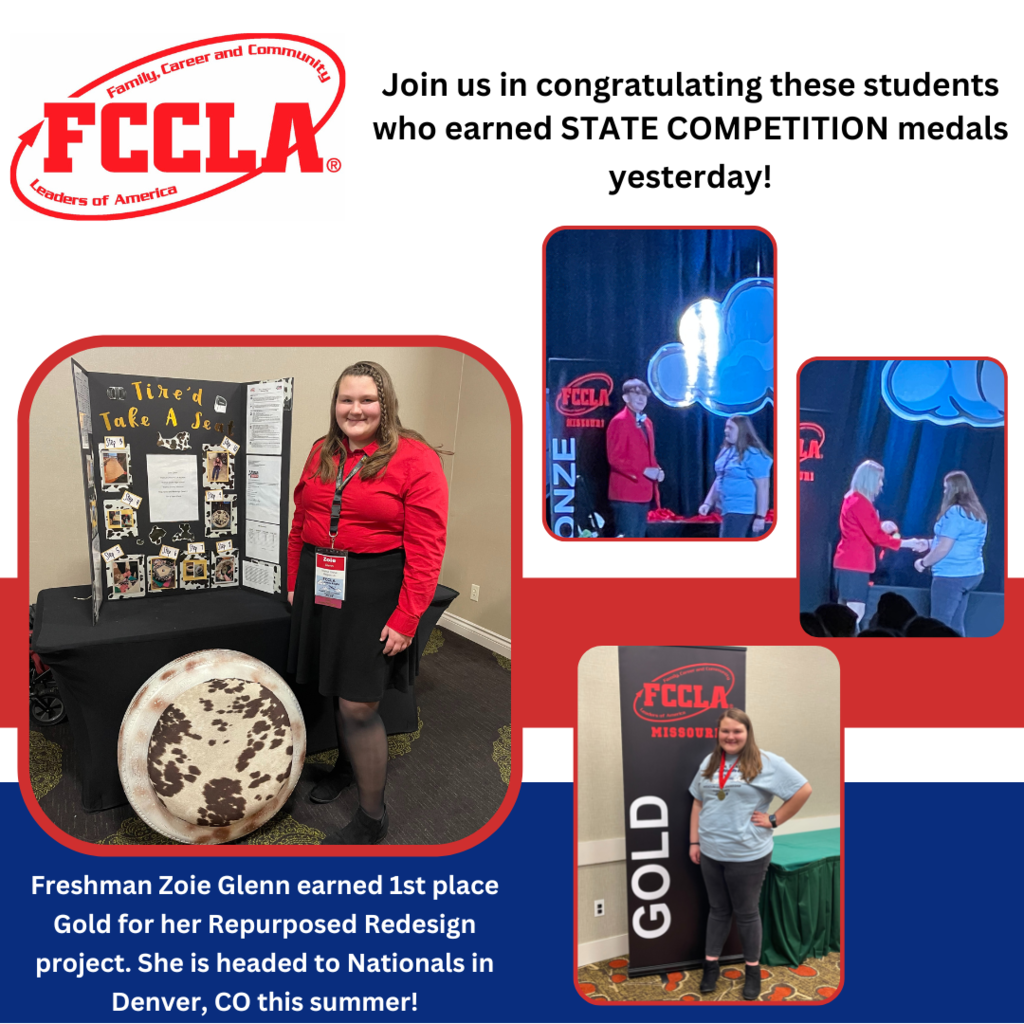 A gigantic THANK YOU to our Walnut Grove community in helping us raise $5,292.51 for our MOBEEF Kids Program! Your generosity will go a long way in helping us begin and sustain this program. Again, THANK YOU!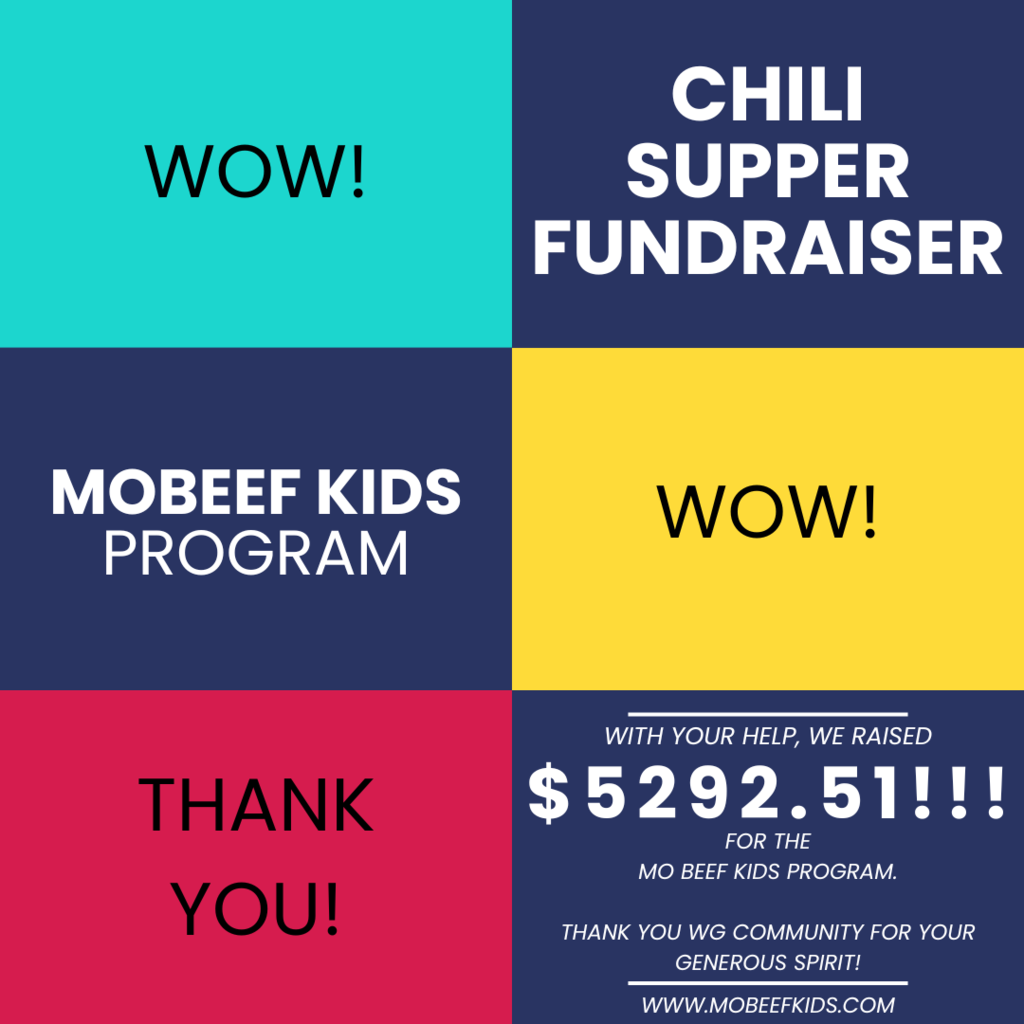 Our Winter Sports Banquet is Thursday night! Can't wait to celebrate our athletes!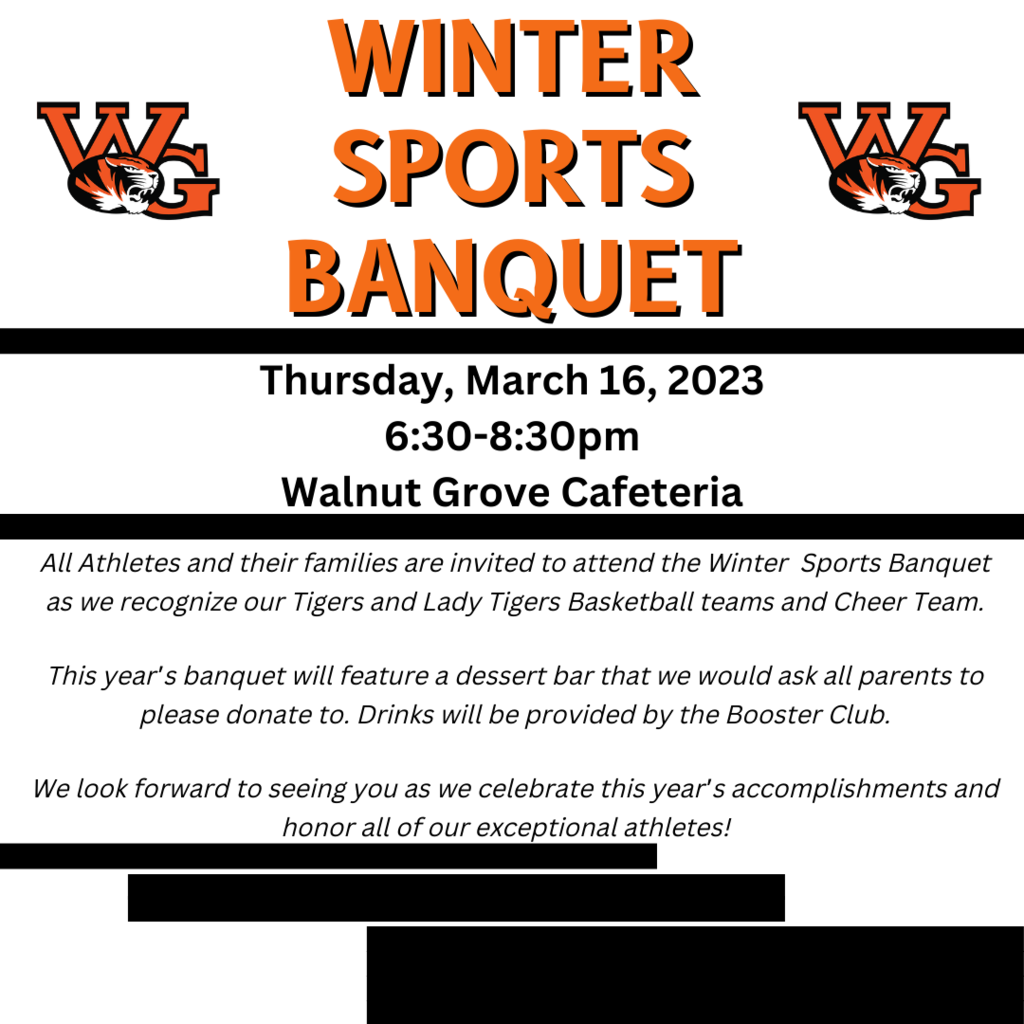 See you tonight!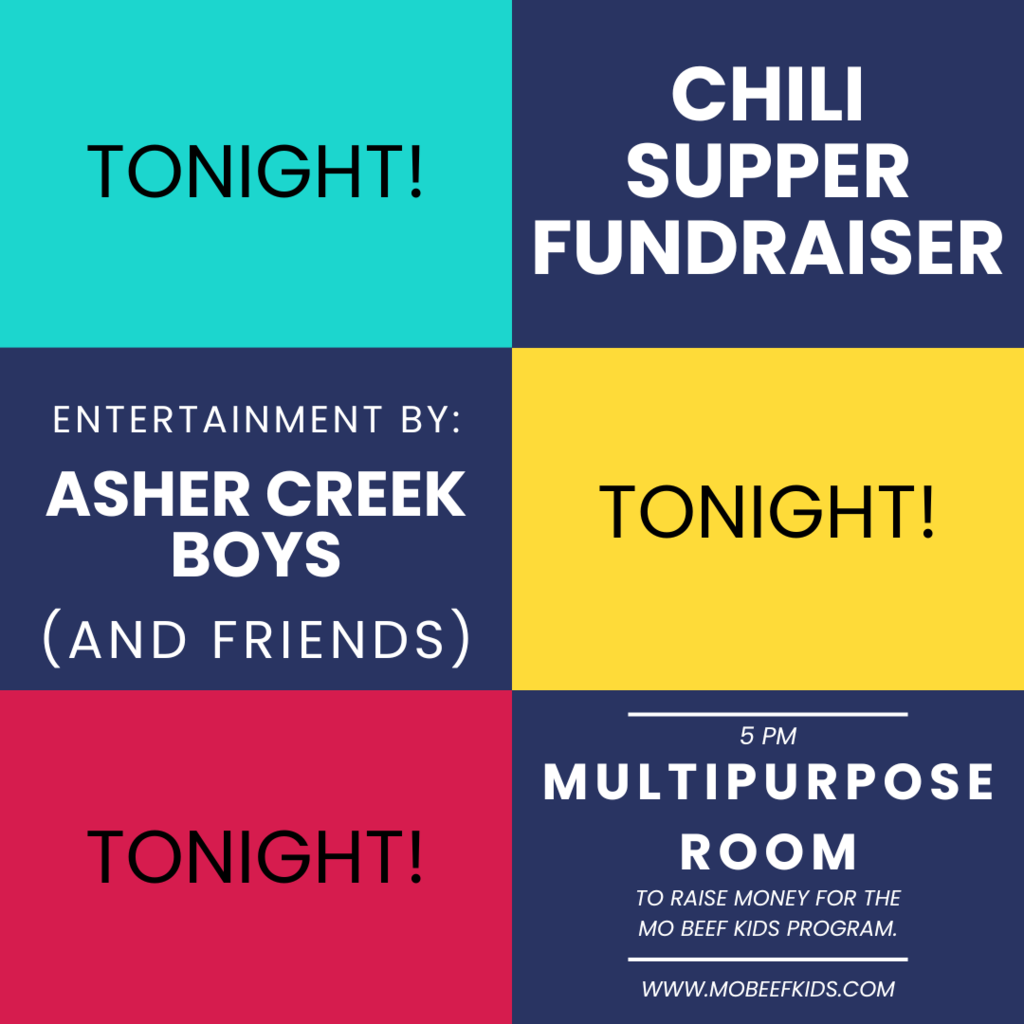 We can't wait to see you at our baseball tournament in Verona next week!