Citizenship Award goes to Kira Buckner and Blake Maxwell for Walnut Grove Elementary! Congratulations!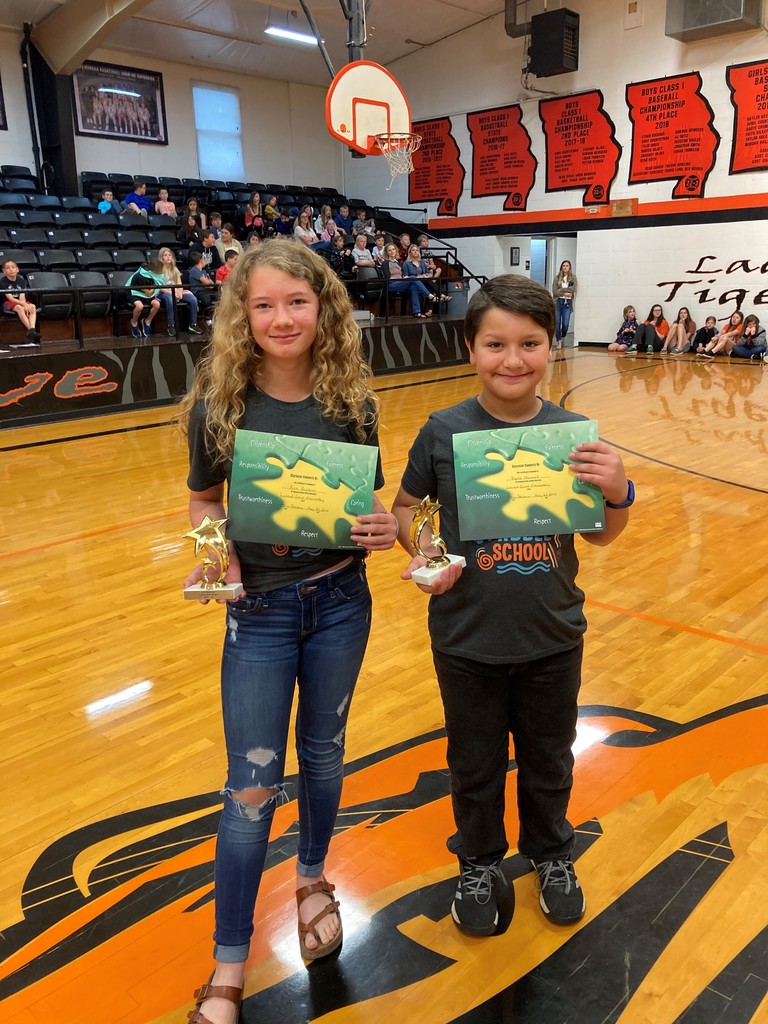 Each year MSHSAA recognizes 2 student athletes (1 boy and 1 girl) from each school for their exemplary display of sportsmanship, ethics, & integrity. Congratulations to this year's winners Anna Bourke and Gavin Fortner.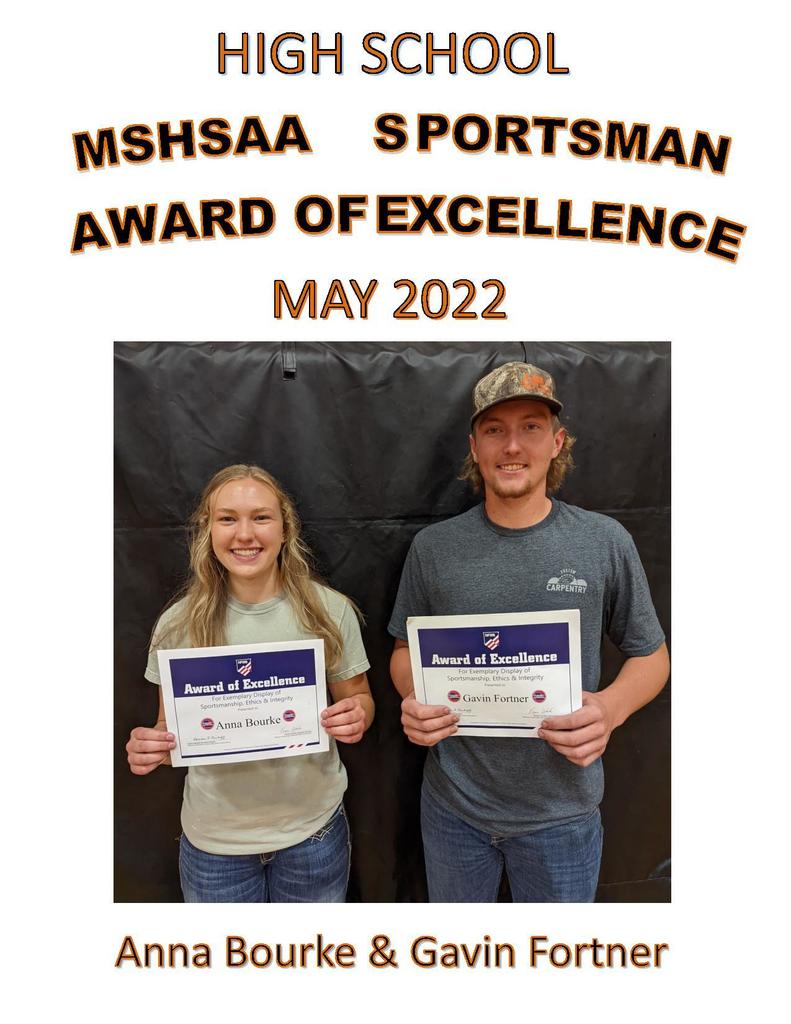 Congratulations to Harlee Maxwell and Miguel Najera for begin awarded the Citizenship award for the 21-22 school year. This award recognizes one boy and one girl student from grades 9-12 who demonstrates the qualities of active participation in civic or community activities, good scholarship and school involvement. The teachers voted on this award.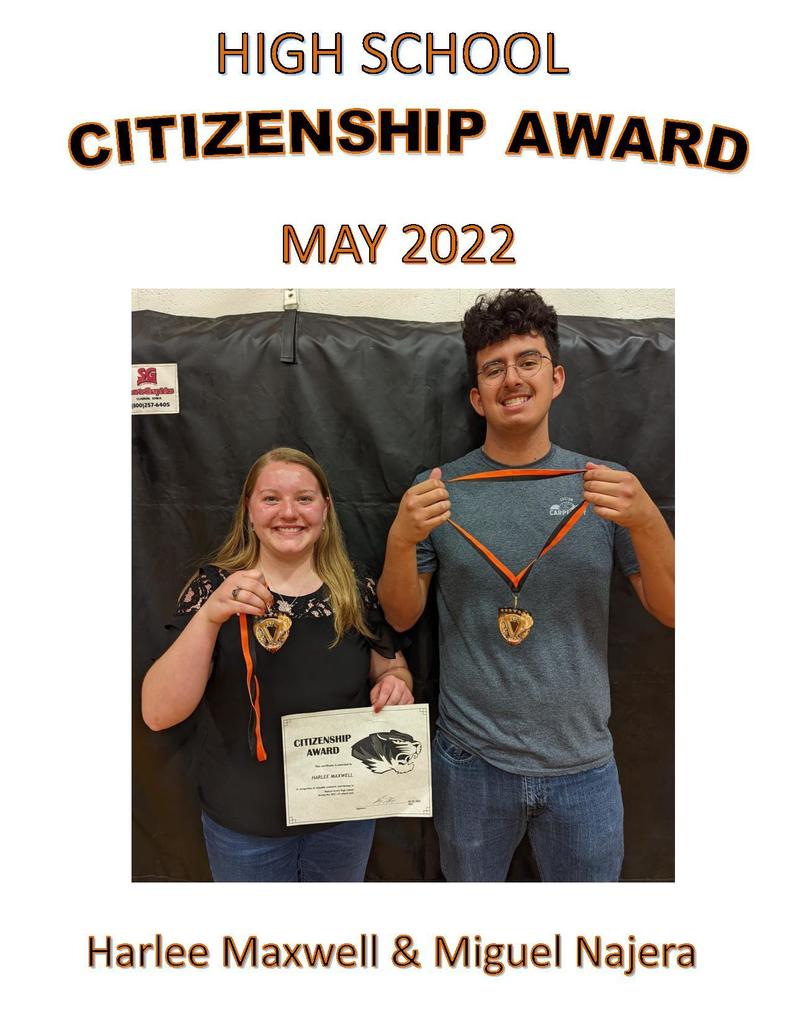 Congratulations to our 2022 Mr. and Miss WGHS Anna Bourke and Miguel Najera. To be selected as Mr. or Miss Walnut Grove, a student should best fit the description of being a student with no discipline problems, who cooperates, takes part in, and supports school activities of all kinds, one who works up to ability in class and is a good "all around" representative of the school, at home, and during away-from-home activities. The teachers nominated seniors and the high school students voted on which student is the best candidate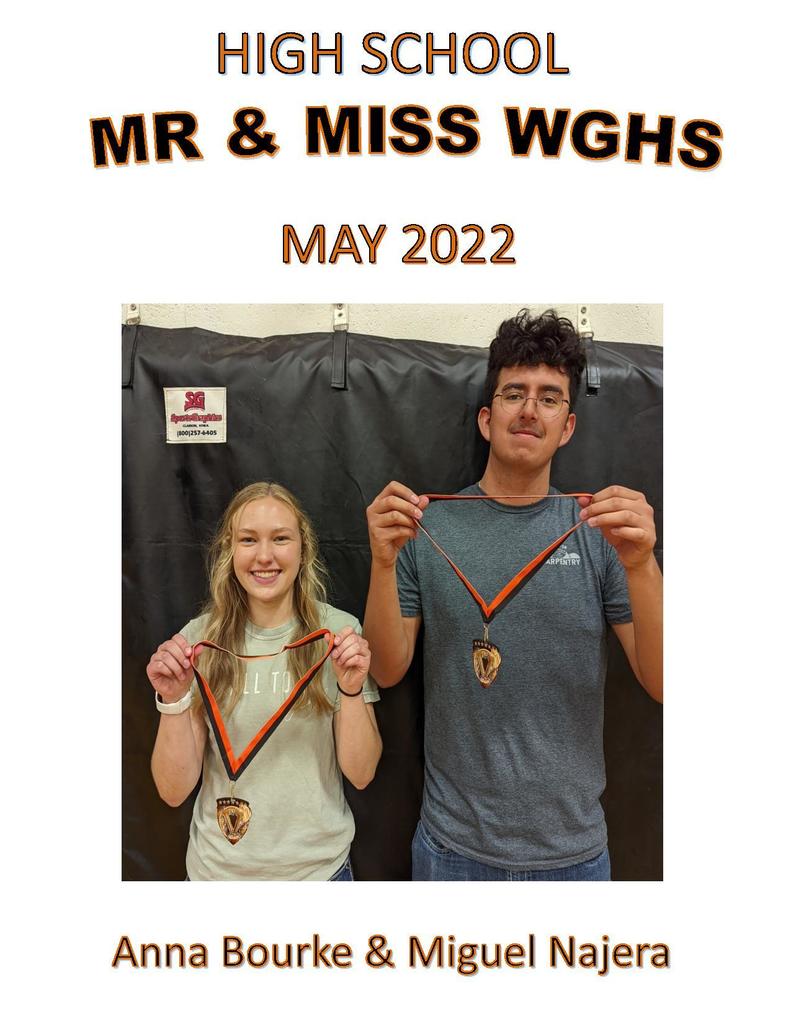 Congratulations to our May Students of the Month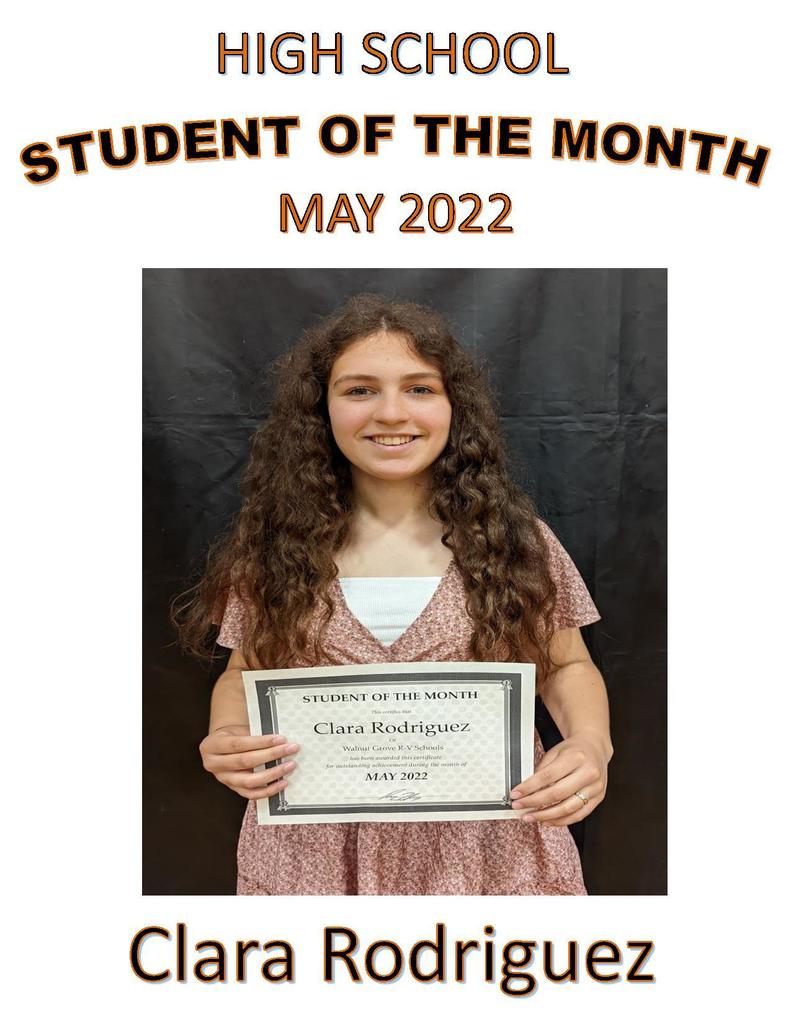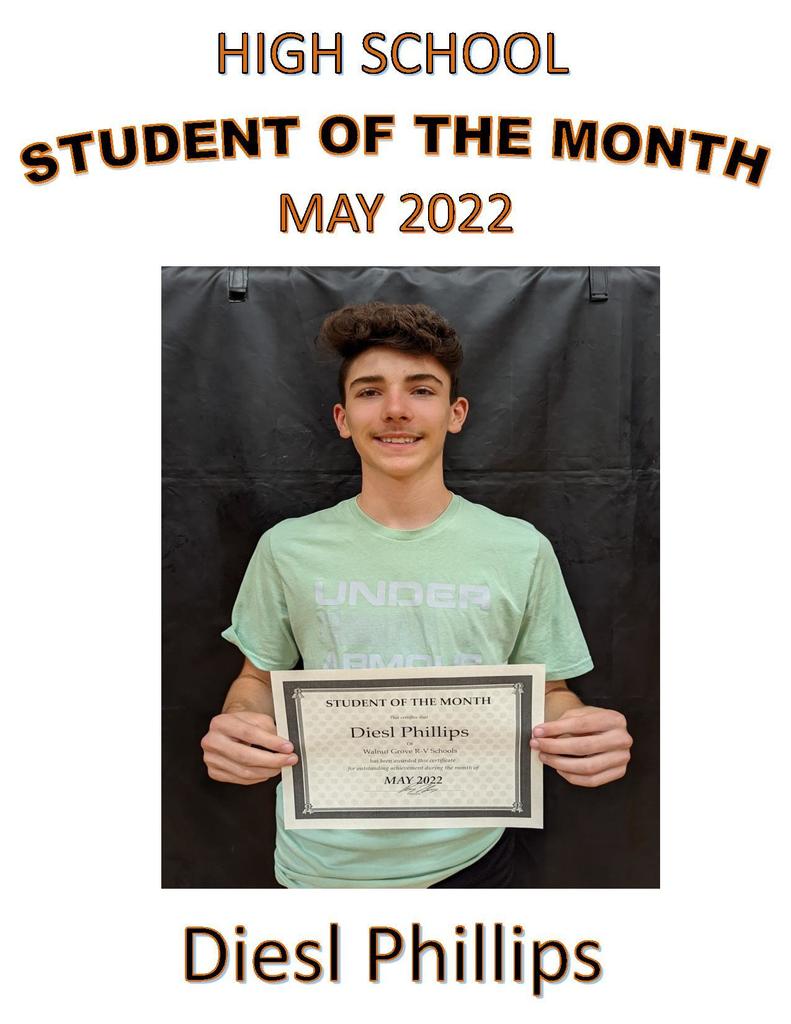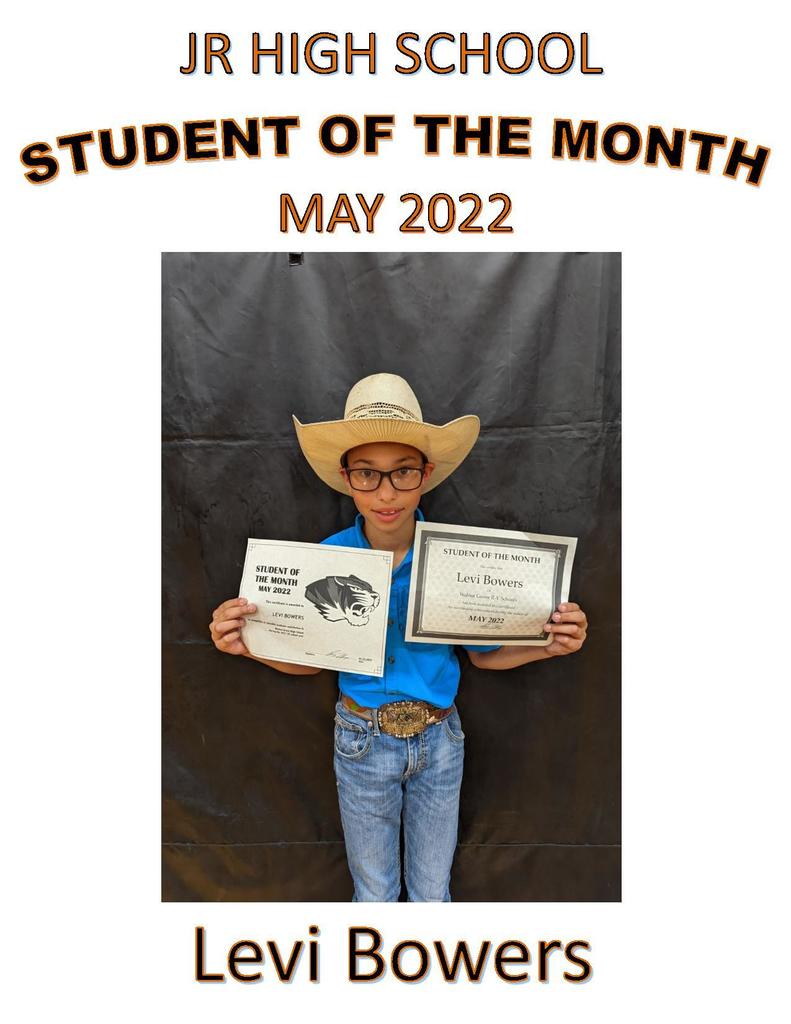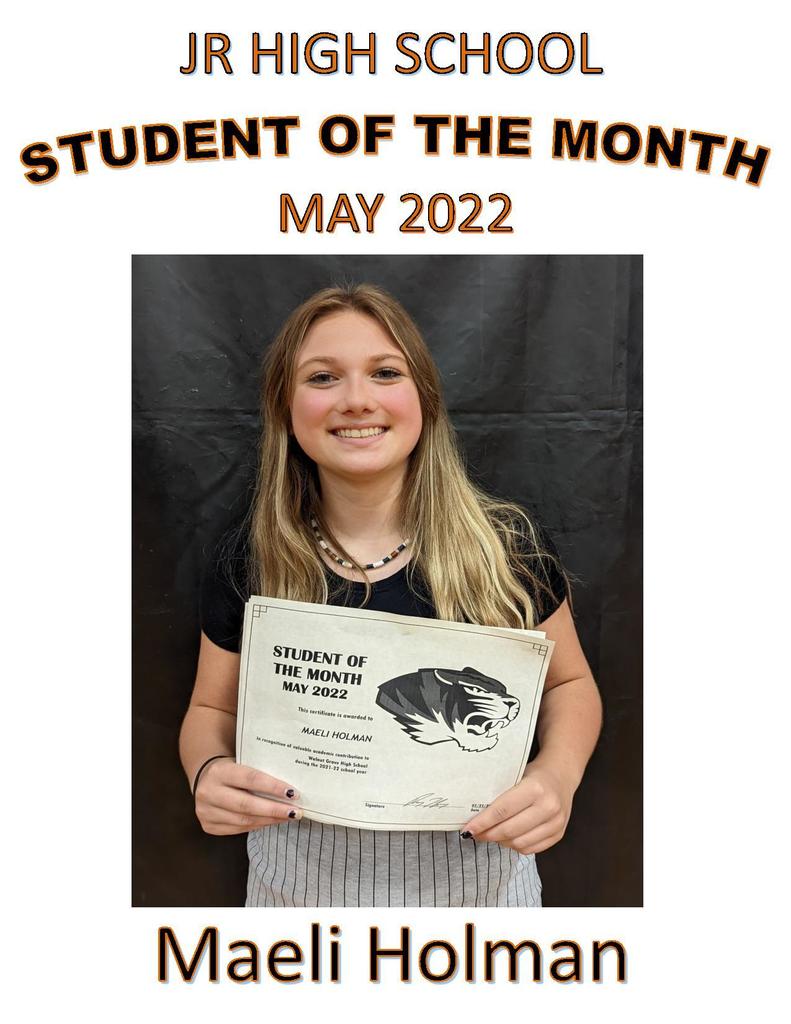 Congratulations to our Leaders of the Year for 2021-2022 2nd gr. - Nelaya Stockstill, 3rd gr. Blaine Keeland, 1st May - Betty Mills, 1st Wright - John Lawson, 4th Gartman-Addison Bowers, 4th gr. Kersten-Maggie Anderson, 5th gr. Rory Gann Not Pictured - K-Blake Davis

May Leaders of the Month: Not pictured 1st gr. Raylan Bolin 4th gr. Dean Brower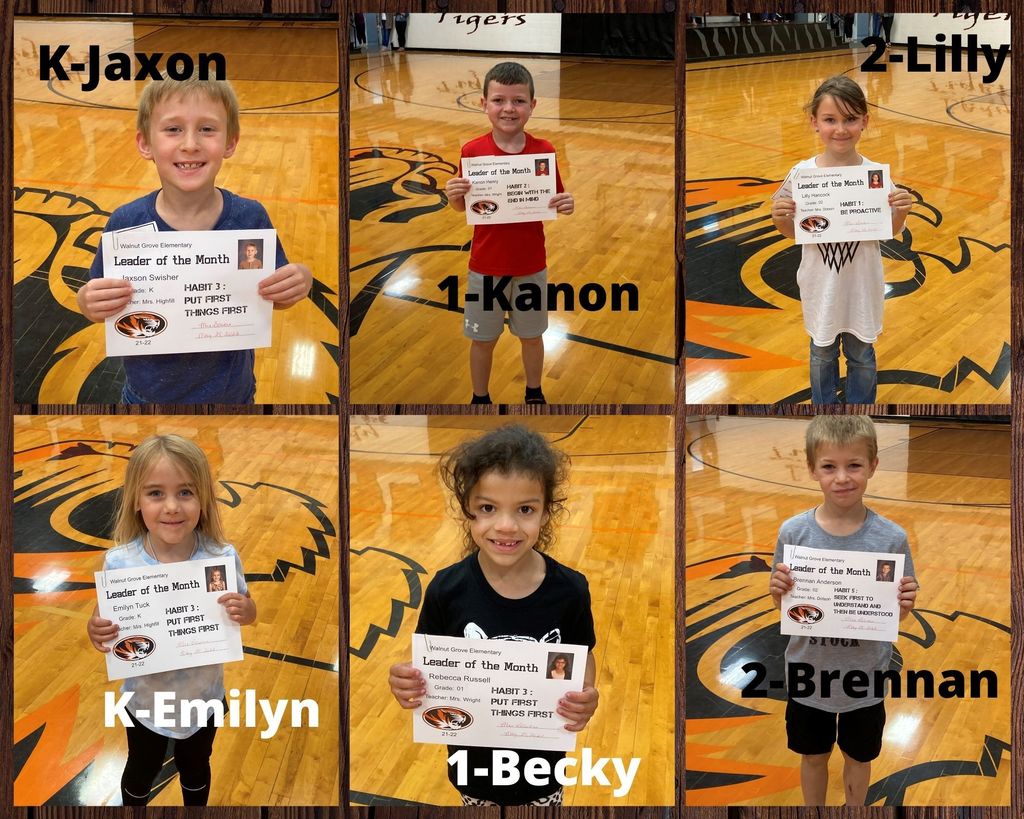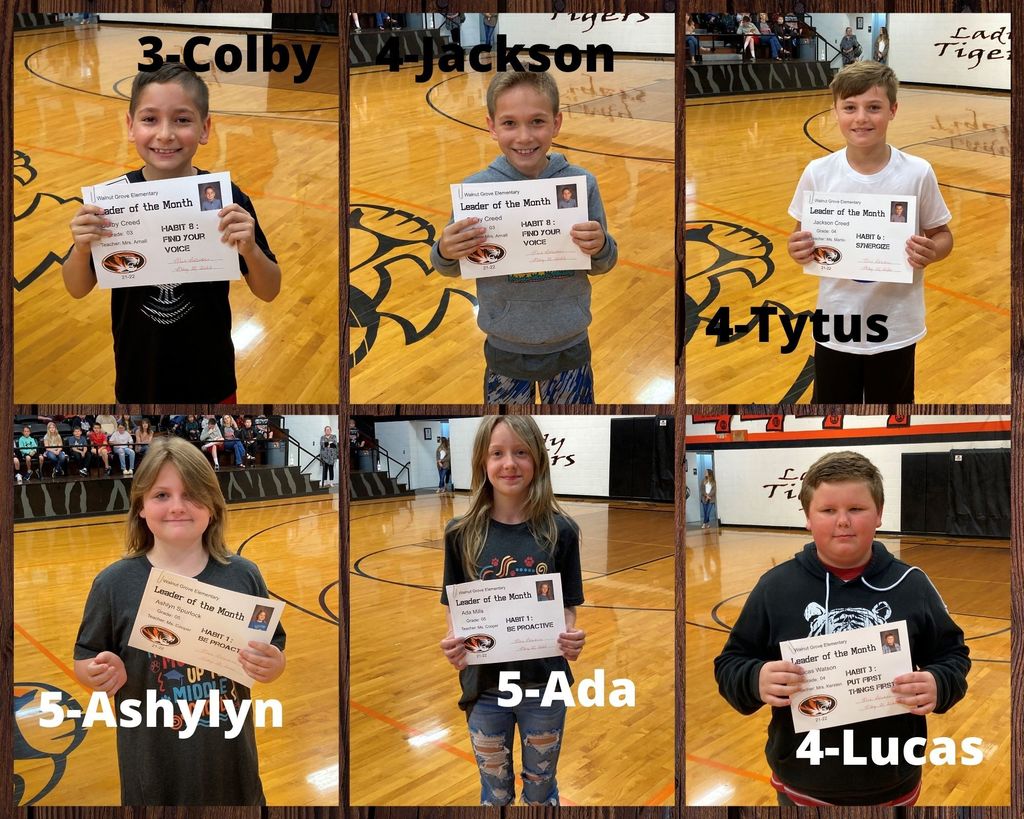 Put in your order now for the 21-22 Yearbook. You can contact the High School office to place order if no form is available. Cost is $45 per book.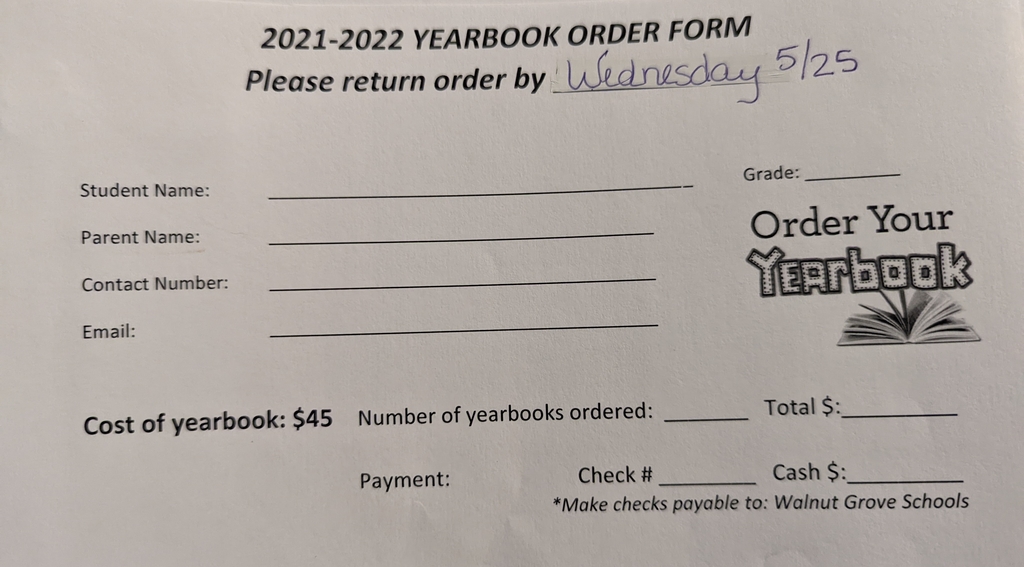 Parents and family members are welcome to join us Wednesday evening, 5/25 at 6:30pm for the Spring Sports Banquet. We will be recognizing our Baseball and Track teams.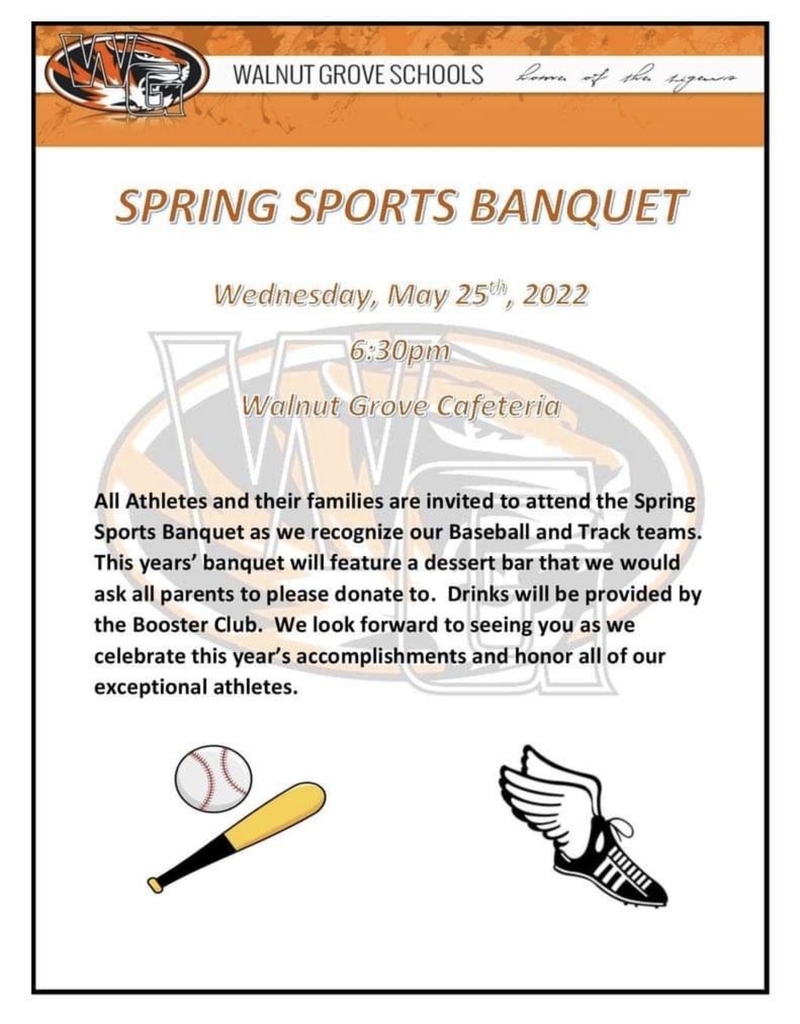 The High School/Jr High awards assembly will be held Wednesday, 05/25, at 10:30am in The Fieldhouse. Parents are welcome to attend.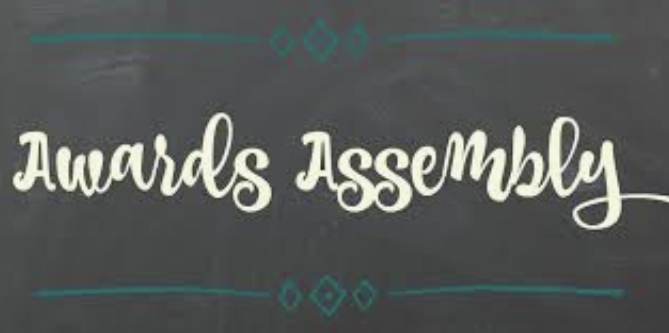 The Walnut Grove Elementary Basketball camp will be held Monday & Tuesday, 5/23-24, from 4-6pm. Please make sure you have contacted the Elementary Office to arrange for them to go to the multi after school. All players will be picked up in the multi by the Coaches.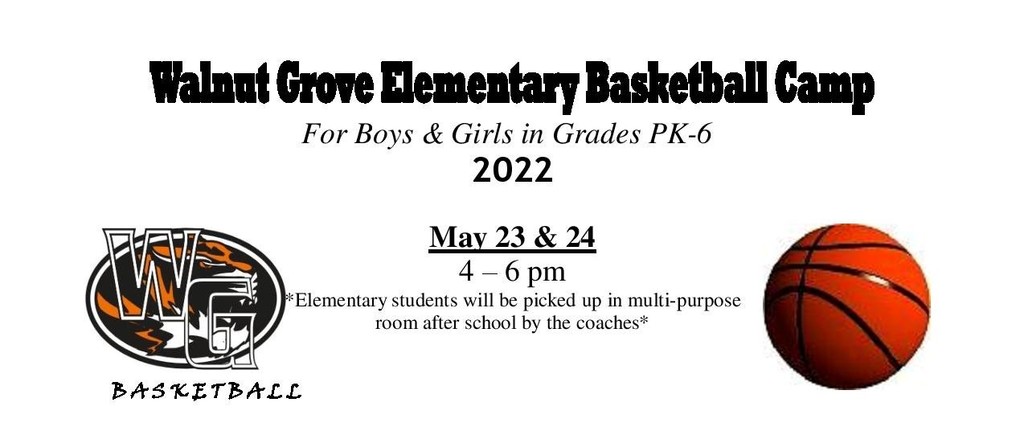 Just a reminder Tiger family....we are in session tomorrow, Monday 5/23. See you in the morning!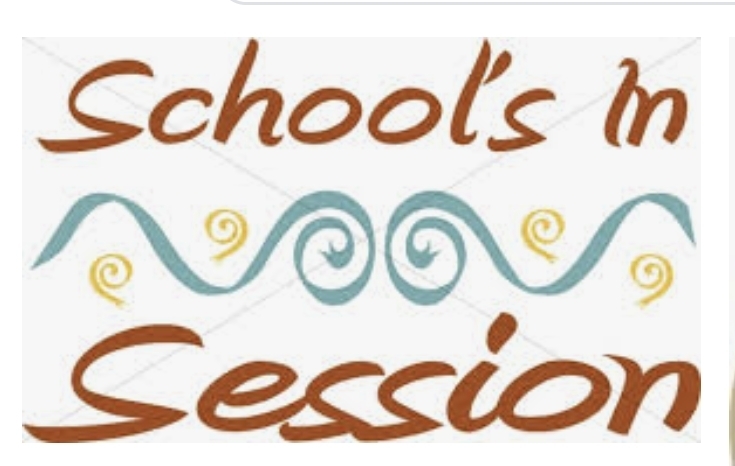 It's not too late to order a yearbook for this year. If you would like to place an order, you can still send it in by the end of school on Wednesday, May 25th. You can contact the High School office at x102 if you don't have a form.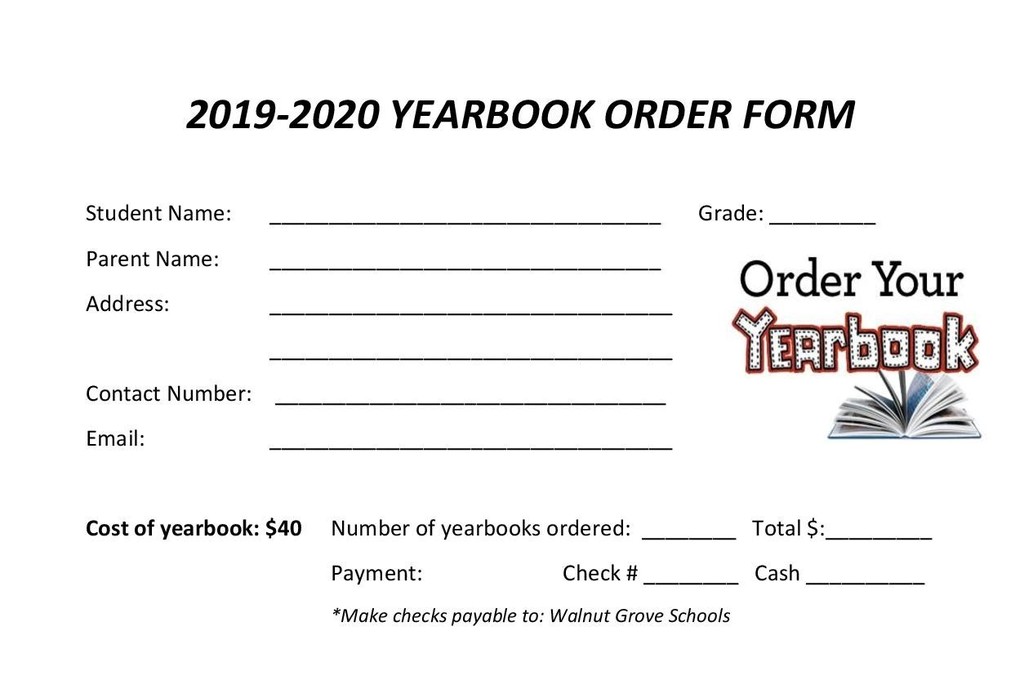 All parents and family members are invited to attend the Spring Sports Banquet. We will be recognizing the accomplishments of the Track and Baseball teams.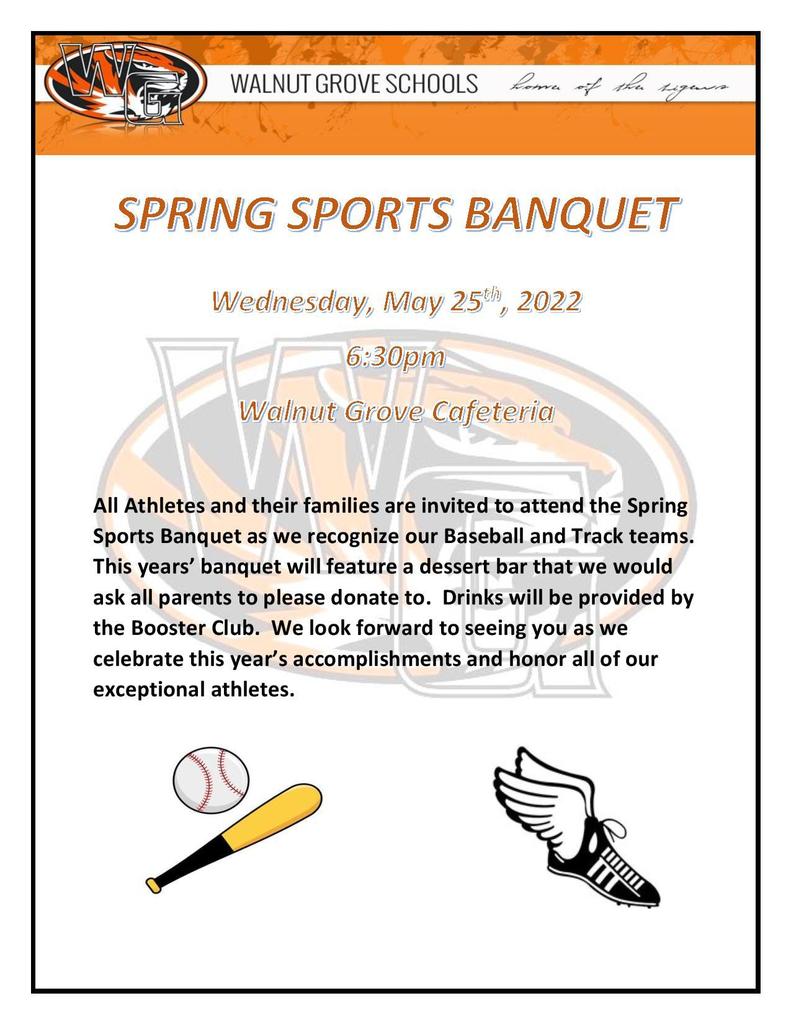 Elementary Awards Assembly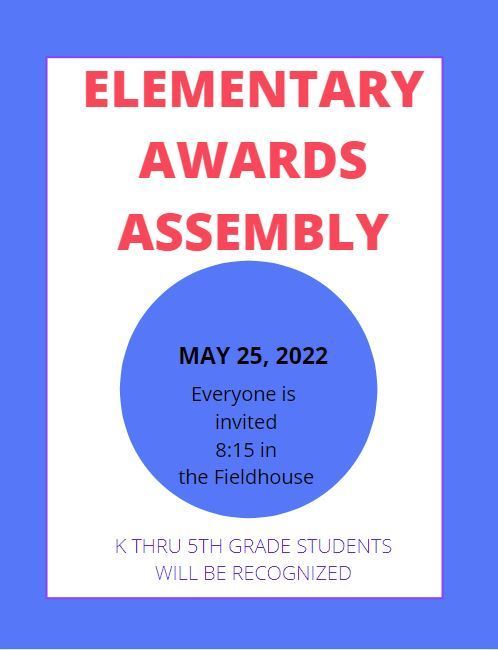 The 2nd/3rd quarter Honor Roll field trip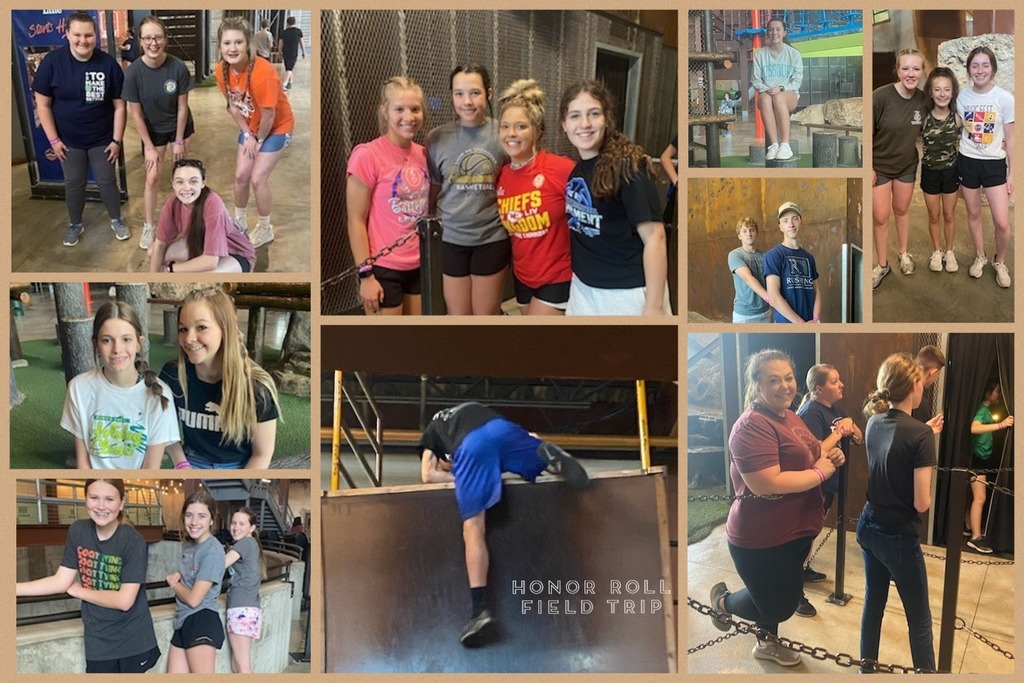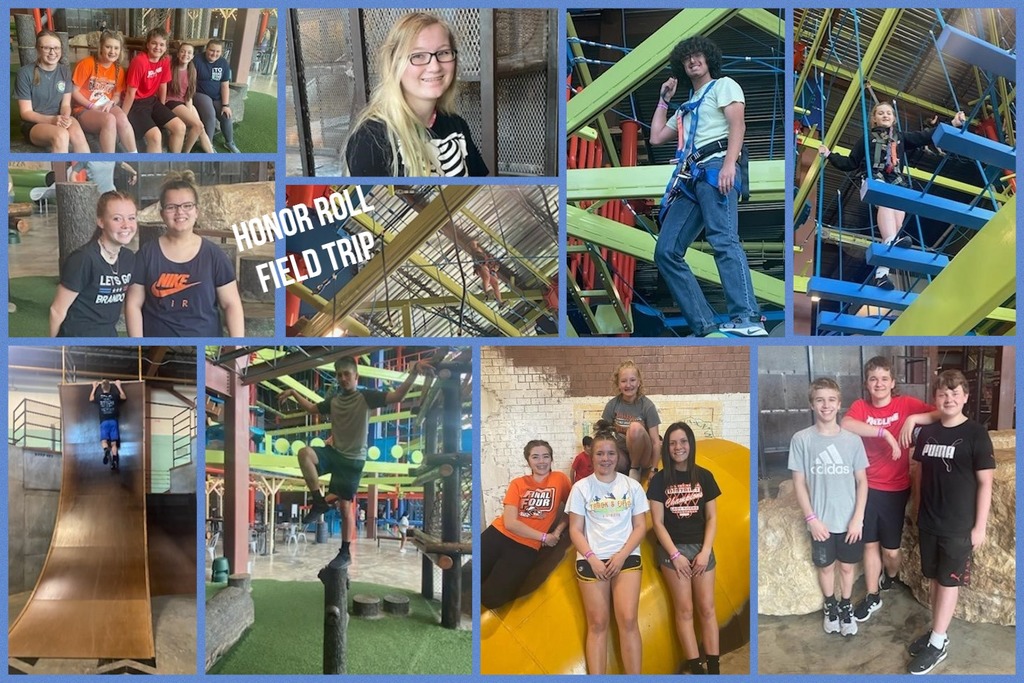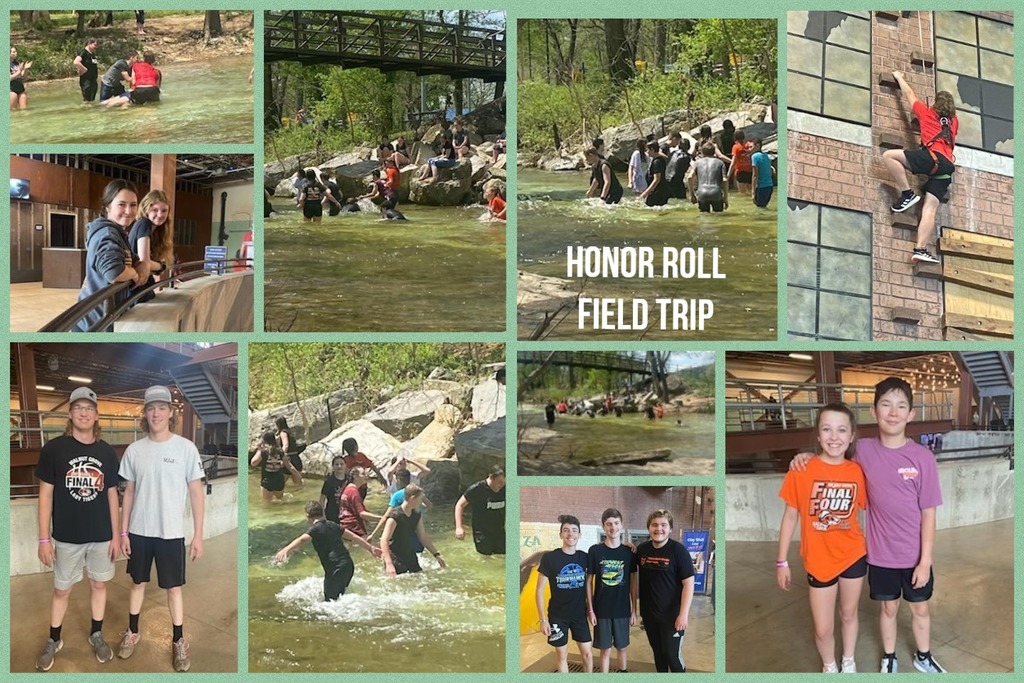 The National Honor Society held a Jazzercize event to raise money for the American Cancer Society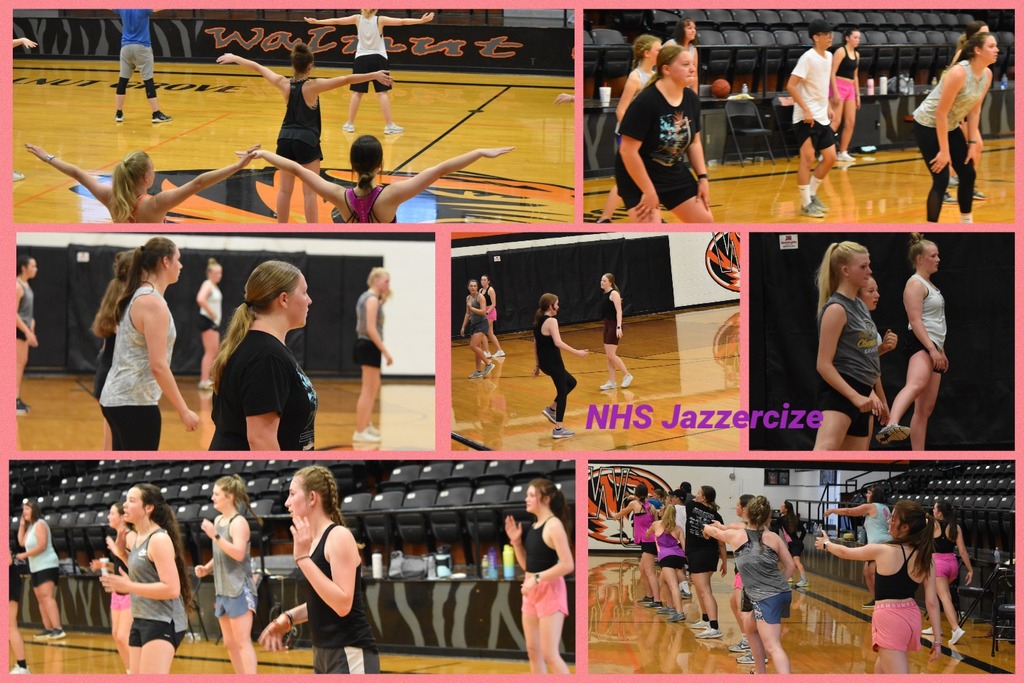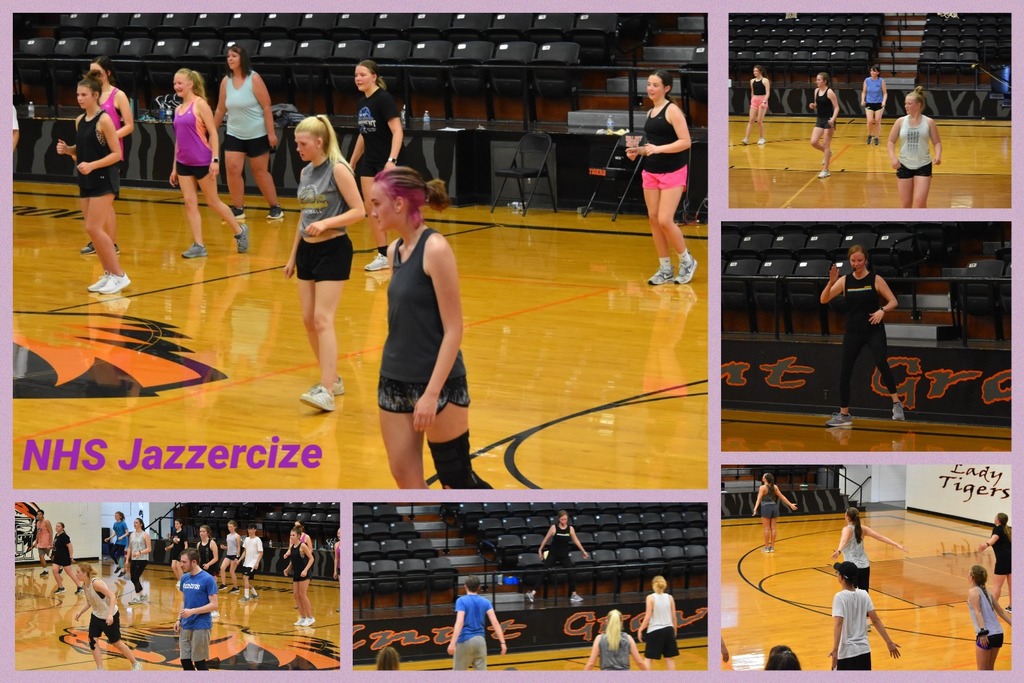 The Art I, II & III classes with their completed puppet project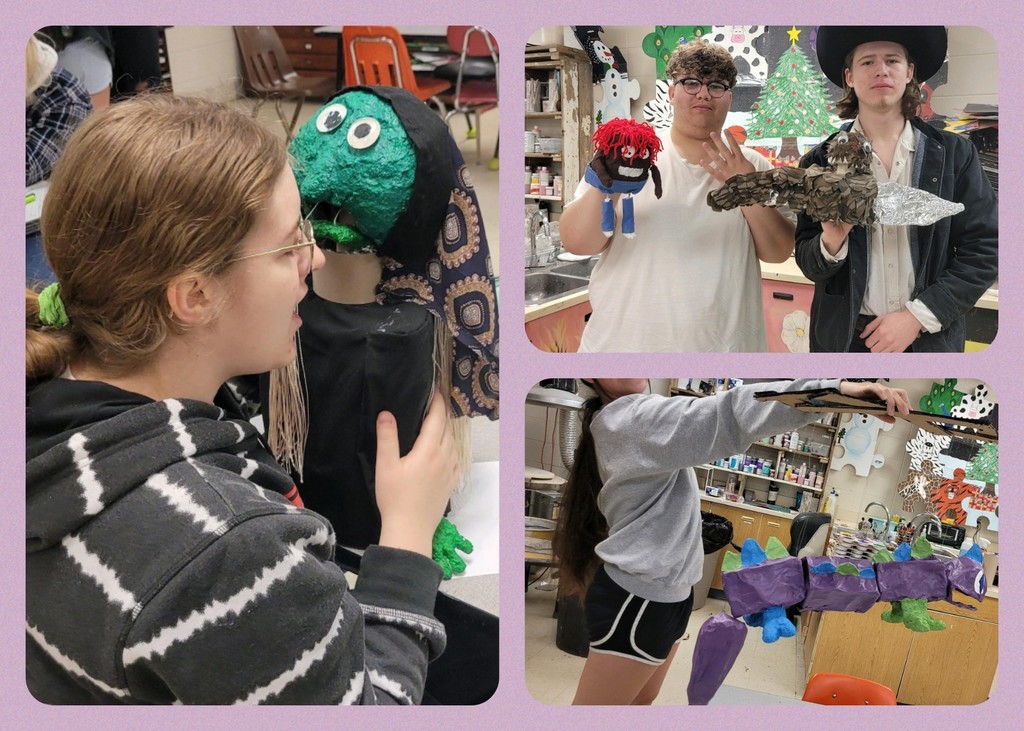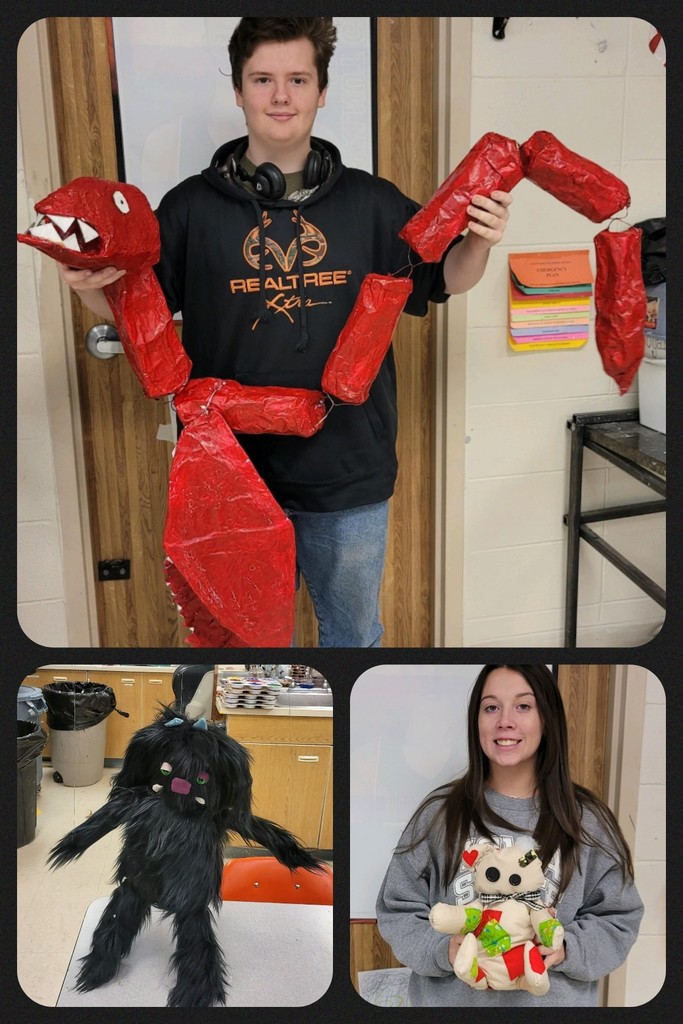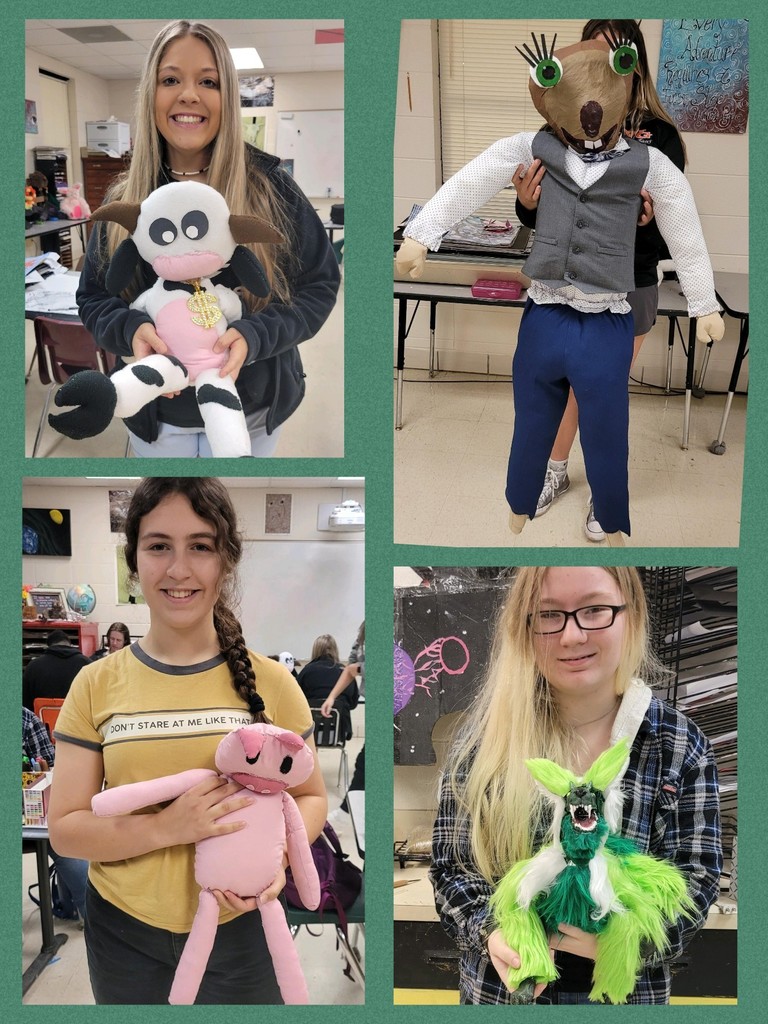 The Tigers advance to the semifinal round of Districts after their 4-2 win over Humansville last night. They will be taking on Weaubleau at 5pm today, 5/17, at Halfway High School. Come out and cheer on the Tigers. Go Tigers !!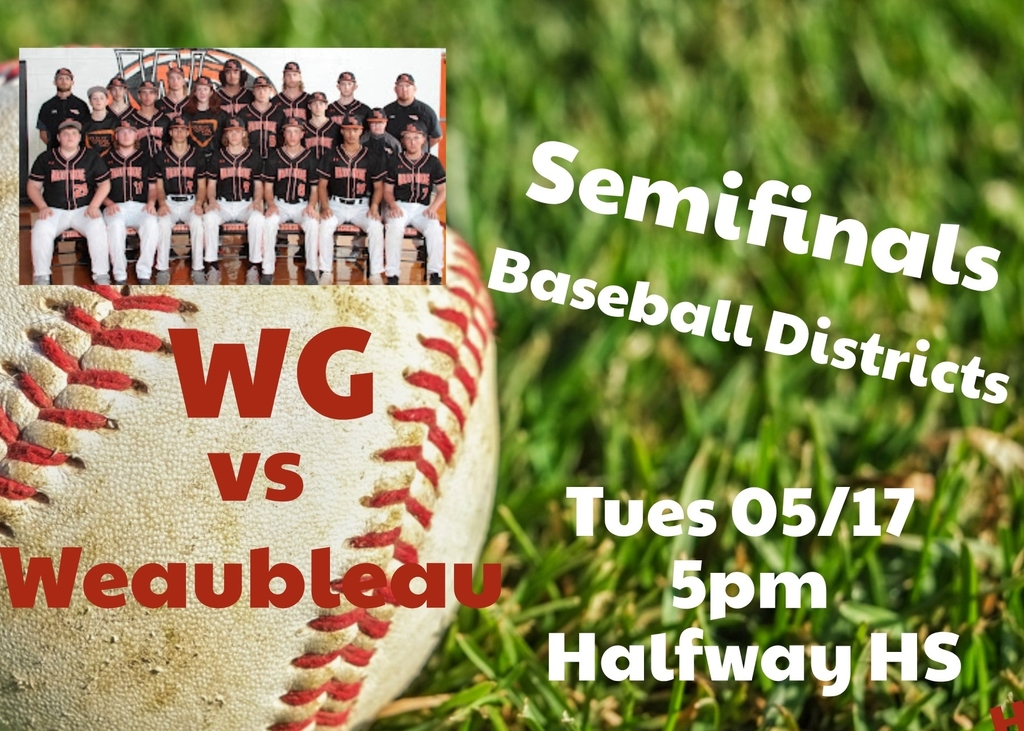 Don't miss our Family Fun Night!